Gaining First-Hand Insights on Latin America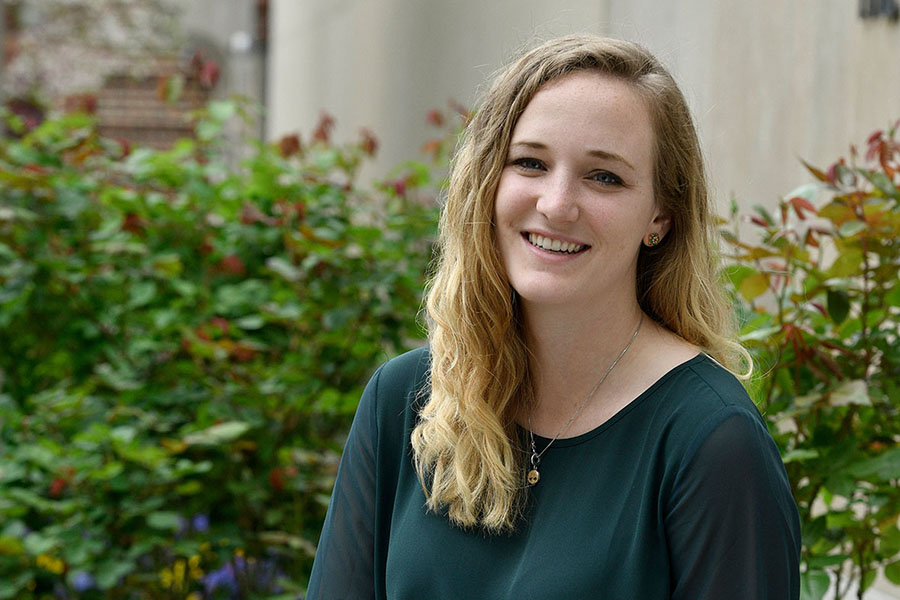 Lindsay Jagla
MA '20
Latin American Studies 

Q: What brought you to Johns Hopkins SAIS?

A: I was initially attracted to the school due to its status as a top international relations master's program located in Washington DC. What really sealed the deal for me was its quantitative focus. I had heard from the school's alumni that they obtained their current jobs because of the quantitative and economics skills they acquired. Furthermore, I chose Latin American Studies as my concentration because I had just finished a year with the Fulbright ETA program in Colombia and I wanted to continue my studies of the region. I had also heard of the amazing opportunities offered by the LASP program, especially the study trips and funded internship program, and that made it even easier to choose LASP as my concentration. 
 
Q: What were you doing prior to attending graduate school?

A: After I received my bachelor's degree from Northwestern University, I moved to Washington DC for the first time to teach Spanish at Anacostia High School through Teach for America. Following that, I was accepted into the Fulbright program, where I taught English for a year in Manizales, Colombia.
 
Q: What activities have you been involved with outside the classroom?

A: I am a member of the school's soccer team. We play in the District Sports league on Saturdays and against Georgetown once a semester. I also served as the Vice President of Conference Marketing for the school's Global Women in Leadership (GWL) and now  serving as Vice President for GWL. I also joined in a study trip to Bogota, Colombia with LASP, where I met with leaders in the private sector, government, multilaterals, and NGOs about issues in Colombia today, particularly related to the Venezuelan migrant crisis and the continuing peace process with armed groups. In addition to that, I participated in the Latin American Studies internship program and interned at Cefeidas Group, a political risk advisory firm, in Buenos Aires, Argentina over the summer. I also got to expand beyond my typical regional studies and travel to Israel for a research trip over winter break. 
  
Q: What has been one of your top experiences at the school so far?

A: The SAIS soccer team making it to the District Sports playoffs in the spring season! I also really enjoyed returning to Colombia with the LASP program and having access to top leaders in the Colombian government, especially leaders who have connections to Johns Hopkins SAIS. For example, we met with a alumnus who wrote a book with President Duque in 2013 and serves as one of his economic advisors. We also had the opportunity to meet with him in the Casa de Nariño, which is the home of the President and the offices of the Executive Branch. 
 
Q: What do you hope to do with your degree after you graduate?

A: I would like to either work in government, ideally at the Department of State or as a Foreign Service Officer, or go into political risk consulting. I am interested in using my economic background acquired through my studies to continue to analyze economic situations in other countries for either the government or the private sector.