Gaining Insights on Africa's Economic Growth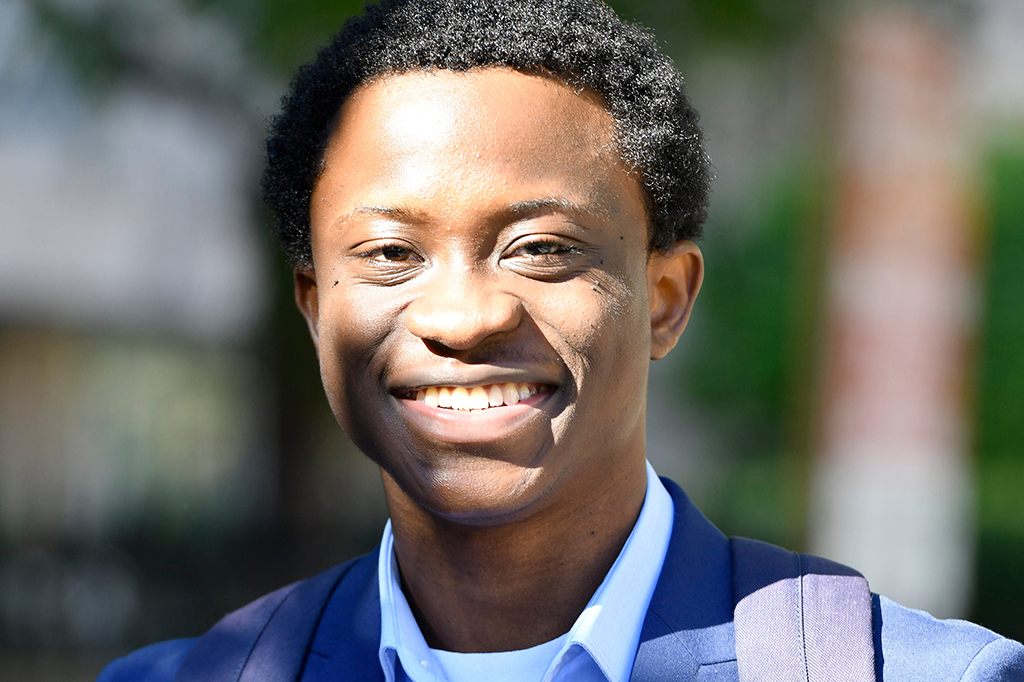 Joshua Iwayemi
MA '20
International Economics and African Studies
Prior to attending Johns Hopkins SAIS, Joshua studied economics, history, and political science and worked as a research assistant investigating the relationship between food security in the Gulf Cooperation Council and land grabs in the Horn of Africa during his undergraduate studies.
When Joshua was researching graduate programs, he was drawn to the school's main campus location in Washington, DC – the heart of policymaking. He was also encouraged by the Master of Arts program's innovative approach to analysis of contemporary global economic relations.
Joshua has found the African Studies program to provide an impressive platform for research on the economic relationships among African countries. His work as a research assistant in the program explores the different systems of contract farming in Sub-Saharan Africa.
He has also found the faculty to be vastly experienced and able to offer a wealth of knowledge to class discussions. In addition, he appreciates the richly diverse student body and he is pleased to be one of the many people at the school looking to apply what he has learned to make a difference.
After graduation, Joshua would like to further his studies in political economics and pursue a doctorate. He believes this will prepare him for a career as a developmental economist researching sustainable and equitable ways to manage structural transformation of African economies.
Back to Student Stories