Gaining Invaluable Knowledge and Skills Before Entering the Workforce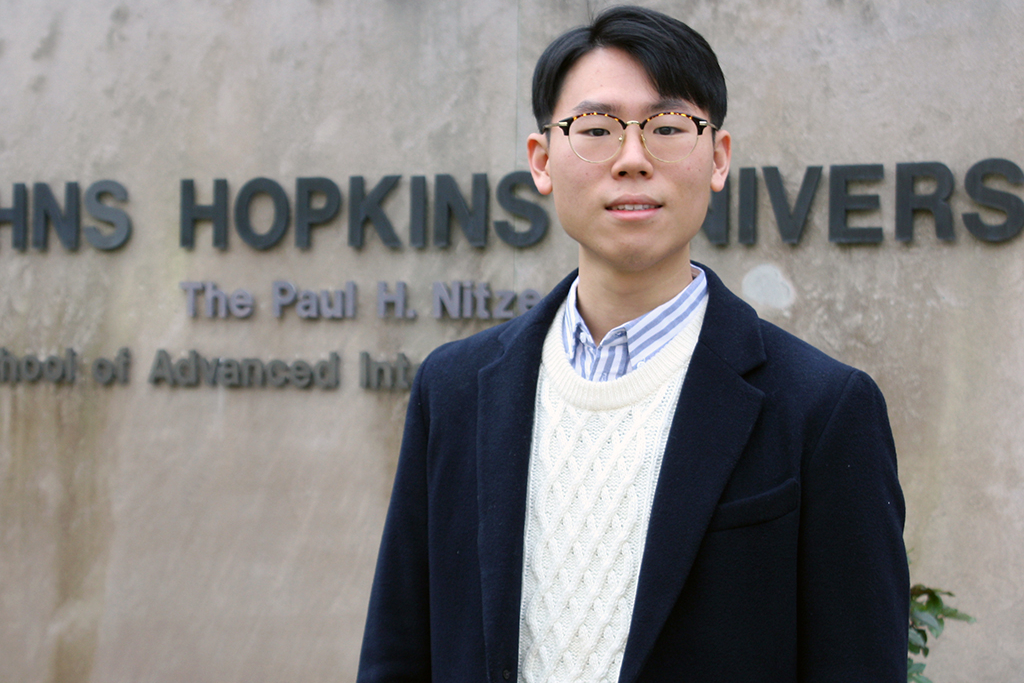 Daniel Kim
BA/MA '19
International Political Economy
After completing his undergraduate studies, Daniel wanted to develop greater interest in a niche field of study and develop specific skills that would help him thrive in his future career before he entered the work field. He found the Johns Hopkins BA/MA program to be ideal in that it would allow him to expedite his education and focus his passion for a specific industry before committing to full-time work. He felt that a graduate degree would not only provide him with the knowledge and personal attributes to thrive in his career, but also that the school's esteemed reputation and excellent alumni network would be invaluable assets when seeking relevant positions in Washington, DC, where he hopes to work after his graduation.
For Daniel, Johns Hopkins SAIS has been an extremely eye-opening and humbling experience so far. The opportunities to learn from professors, peers, alumni, visiting professionals, and guest speakers have been "simply breathtaking" for him, as well as the opportunity to learn among many intelligent students from diverse, international backgrounds. He has also found Washington, DC to be a very exciting environment in which to live and learn, given its many invaluable experiential learning opportunities on and off campus. While at the school, he has taken on several internships, which is doable given the flexibility of the academic scheduling offered at the school.
Daniel believes that the school's comprehensive curriculum of academic, theory-led courses and more quantitative, technical classes will serve him well when beginning his career. He is currently considering three broad career tracks that focus on delivering scalable economic growth impact in the developing world through mobilizing private capital. He hopes to find employment at a federal government agency, multilateral organization, or a private sector consultancy specialized in development finance.
Back to Student Stories