Gaining a World-Class Education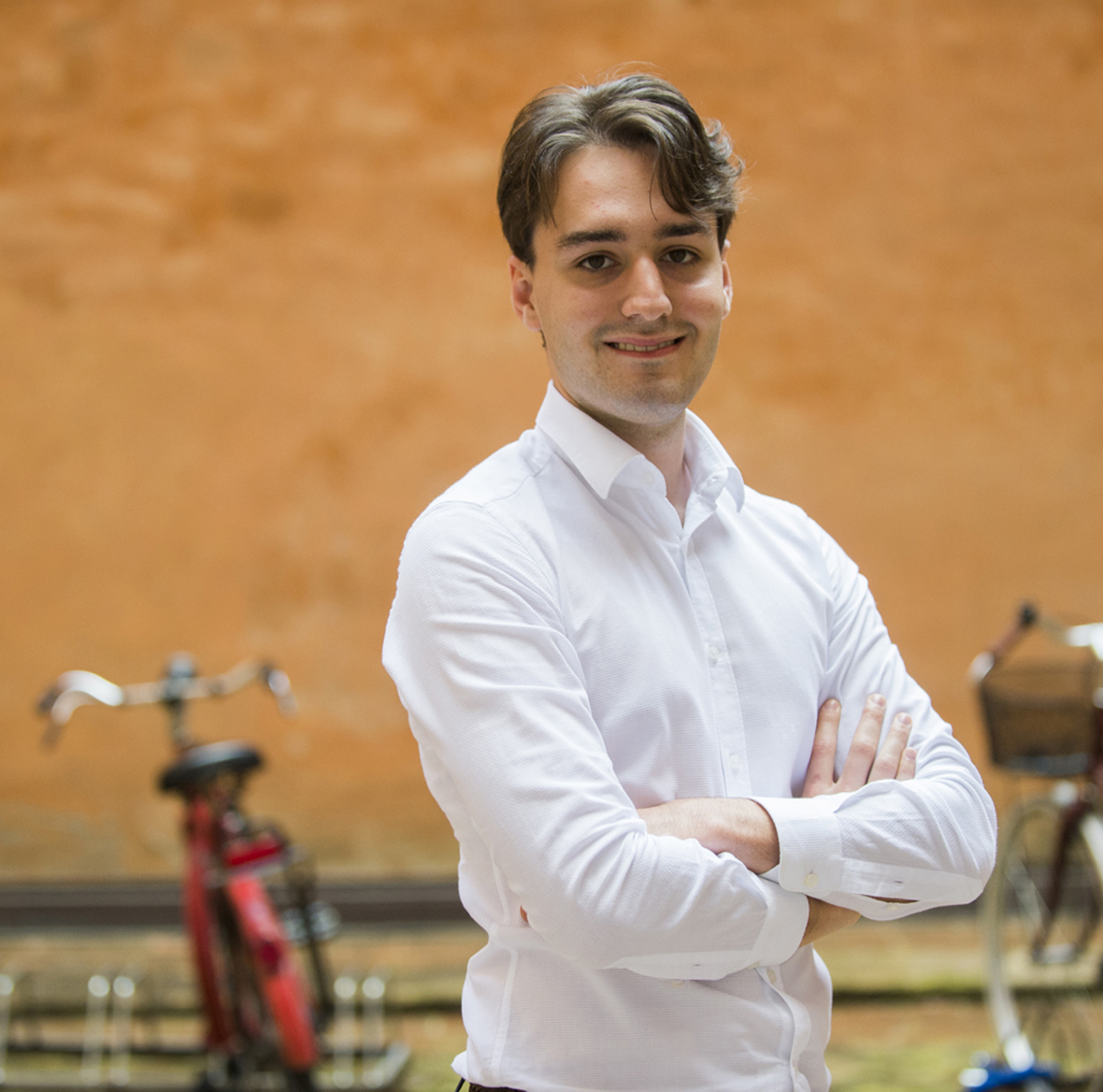 Francesco Diegoli
Master of Arts in International Affairs (MAIA) '18
Francesco Diegoli has always called Bologna home, yet was drawn back by the opportunity to be a part of SAIS Europe's diverse student body and professional network that ultimately allowed him to gain invaluable insight into his thesis research. Francesco chose to begin the MAIA degree at the Diplomatic Academy of Vienna through the school's cooperative degree program before coming to SAIS Europe to strengthen his economic skills, gain access to world-class mentors to guide his research and develop a more in-depth understanding of EU foreign affairs.
At SAIS Europe, Francesco challenged himself to learn more about his own culture, taking an Italian Art History course, which included trips to Florence, Ravenna, Verona and visits throughout Bologna. To get more involved academically, he became a Teaching Assistant for a class on the Evolution of the International System and a Research Assistant for the school's Center for Constitutional Studies and Democratic Development. Professionally, he traveled to Brussels on a career trek where he met European diplomats, including the school's alumni, to gain firsthand knowledge on topics related to his thesis work on the evolution of digital diplomacy in the EU, specifically in relation to the European External Action Service's interaction with potential members Albania, Montenegro, and Serbia.
After graduation, Francesco quickly started an internship at the Central Bank of Slovenia in the International Relations Department. SAIS Europe prepared him to join the diverse team at the central bank where he was able to combine experience in international economics and international affairs while connecting him professionally as he looks to kick start his career. The internship was organized by SAIS Europe and the European and Eurasian Studies program and was one of the many opportunities that are available to students based in Bologna. Beyond the chance to gain international work experience, Francesco enjoyed living in the Slovenian capital of Ljubljana where he quickly felt like a part of the community. While at SAIS Europe, Francesco received the 2018 Unicredit Scholarship to help make his MAIA experience possible.
Back to Student Stories