The Incredible Community at SAIS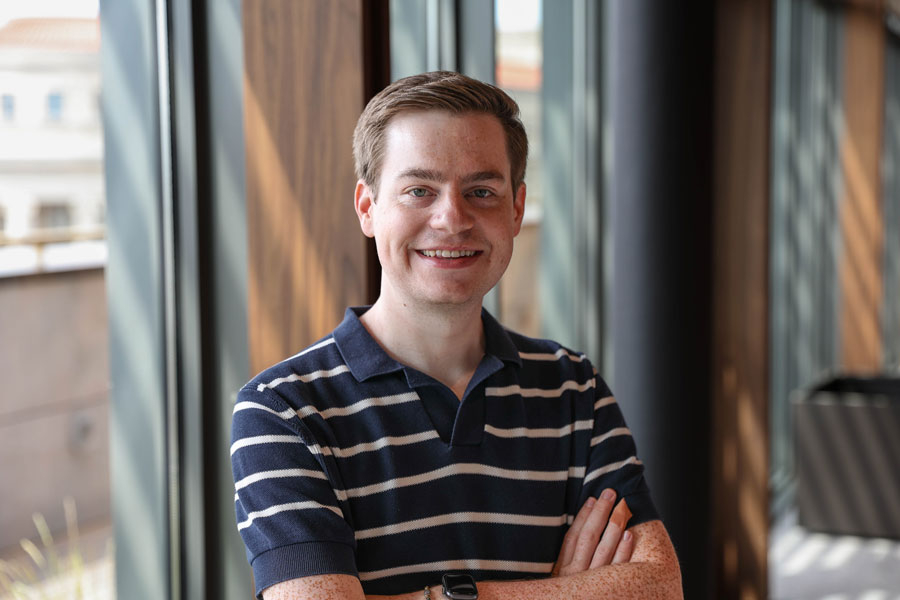 Name:
Hunter Sosby
Home Country
: United States
Degree
:
Master of Arts in International Relations
Before joining the Johns Hopkins School of Advanced International Studies (SAIS), what were you doing?
Before coming to SAIS, I was working on democracy and governance programs at the National Democratic Institute (NDI). I supported NDI's global legislative strengthening and anti-corruption portfolio, working with legislators to build more inclusive, representative, and effective parliaments and helping highlight the importance of anti-corruption and good governance reforms in strengthening governments' ability to deliver on their promises, especially in critical transition moments.
Before working at NDI, I interned for Congressman Lloyd Doggett (D-TX), gaining a greater understanding of the legislative process and Congress' involvement in key policy issues. I graduated with my bachelor's degree from Trinity University in San Antonio, Texas and majors in Political Science and Spanish. I credit some of the incredible professors I had at Trinity for helping me realize that work in the international relations field, broadly speaking, was what I wanted to pursue.
SAIS has cultivated an incredible community where you know you feel supported by your fellow students, professors, staff, and alumni.
What led you to Johns Hopkins SAIS?
As I was researching schools, what really stood out to me about SAIS was the doors that an institution of this magnitude can open for a student. The school offers unparalleled access to some of the top professionals in our field, and those folks are willing and eager to help current students succeed. SAIS has cultivated an incredible community where you know you feel supported by your fellow students, professors, staff, and alumni.
What has been your favorite experience at SAIS?
One of the coolest opportunities I've had so far is to take a professional skills course on writing with Anne Applebaum. The class offered really relevant and practical advice for improving your writing and beginning to think about how to write for a wide audience, getting out of the academic writing mindset we can develop in class. It was amazing to get to engage with a renowned, Pulitzer Prize-winning author in such a substantive way. It's an experience that I will take with me for a long time, and already has me thinking about how I could start sharing my writing with a wider audience and begin to build a name for myself in this field.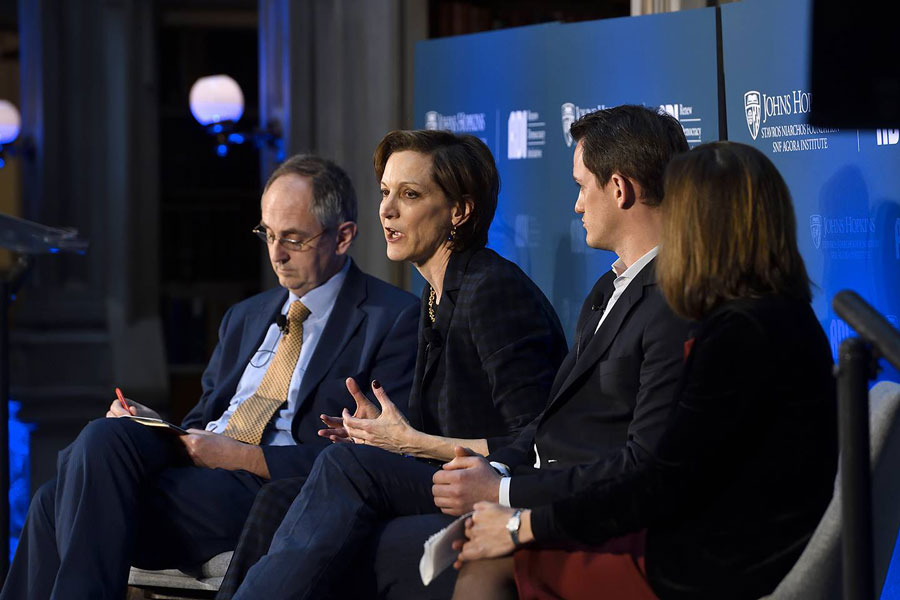 What do you plan on pursuing after graduation?
I would love to be in a position of influencing policy around development and good governance, particularly anti-corruption work. I'm open to pursuing this in the government, nonprofit, or multilateral space. While I'm a student, I'm taking time to explore each of these paths and see which one would be the most fulfilling.
What is one piece of advice you would give to students in the process of choosing graduate schools?
Don't get too attached to the preconceived notions you have of the schools you're applying to. Use the application process to really get a sense of each school's curriculum, professors, and community. Those are the things that will make or break your graduate school experience, so trust your gut when you know you've found the right place!
What is one thing you've learned during your time at SAIS that has transformed your way of thinking?
The ability to take such a wide variety of classes at SAIS has reminded me of the importance of always maintaining a global mindset. Too often we get siloed into only thinking about or studying the regions and topics that we're most passionate about, but it's important to take a step back and consider fresh perspectives and experiences that can relate to the issues you're working on. I've seen a lot of unexpected throughlines across my classes and it's always exciting when you have the ability to think about critical issues with a new lens.
---
If you are looking to learn more about what it's like to be a current student at Johns Hopkins SAIS, we encourage you to schedule a virtual appointment with one of our Admissions Fellows.
Enjoyed reading Hunter's experience? Learn more about our Master of Arts in International Relations.

Back to Student Stories