My Journey Through Johns Hopkins SAIS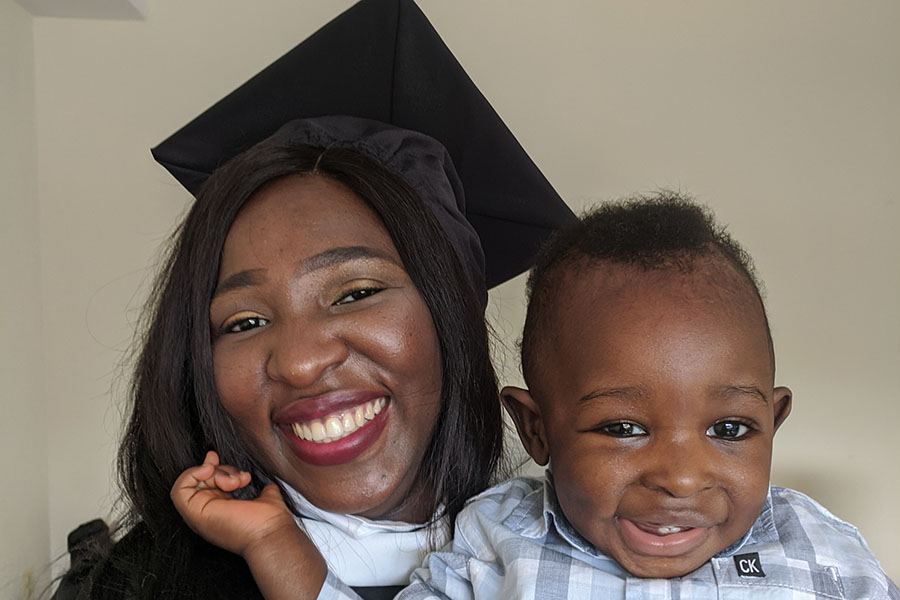 Adejumoke Ajibola Ojo
Master of International Public Policy (MIPP) '20
Q: What encouraged you to apply to Johns Hopkins SAIS?
I had passionately wanted to study International Relations policies. I come from a system where exceptional ideas were thwarted because there were no impactful policies and those failures were most times very frustrating. I heard about Johns Hopkins SAIS through a friend at the EducationUSA in Lagos, Nigeria and I became very interested in attending the school, especially because of the Hopkins prestige.
Q: What were you doing prior to attending graduate school?
I worked as a training officer with the Federal Airports Authority of Nigeria focusing on management training for staff and some specialized aviation safety training. My role involved traveling to airports across regions in Nigeria to bring stakeholders up to speed on safety developments in the industry, especially on the airside. I also coordinated international trainings that were hosted by my department.
Q: What were some of your favorite moments about your graduate school experience?
The most unforgettable experience for me took place in my United Nations and International Security class, where we had the privilege of having the United Nations Under-Secretary-General for Peace Operations, Jean-Pierre Lacroix, join us as a guest speaker. Some parts of Nigeria have been ravaged by war, and I felt that there had been areas of neglect by the United Nations in addressing the conflicts. During the discussion, I had the chance to ask USG Lacroix some of those burning questions that formed part of the reasons I chose to come to SAIS in the first place. Having the answers come directly from him was very valuable to me. Apart from this, I also enjoyed every moment of the school's annual International Dinner celebration and the MIPP networking happy hours that took place in Fall 2019.
Q: Could you please tell us how you balanced your academic and personal life?  
I had a baby on August 15, 2019. Ideally, I was to have at least six weeks of rest, but I found myself in school less than ten days after I was discharged from the hospital to attend the new student Orientation. When my classmates found out I just had a baby they thought I was crazy. It was tough; I sacrificed many nights, but I was determined. I also had exceptional support from my mum, which enabled me to balance being a full-time student and a full-time mum. In addition, my classmates were very supportive. One moment that I will always remember took place during the fall semester. I was going to school very tired and stressed. I was in a hurry because I did not want to be late for my lectures, but I ended up going to the wrong building. When I realized, I became so teary because I felt I had wasted all my efforts. I finally figured out the right classroom, and just as I was about to enter the building with my teary eyes, I met one of my colleagues from the African community. She looked at me and gave me a bear hug and told me "if you need a friend to talk to, I am here." That was my first close interaction with her and it redefined humanity. My classmates also cheered me on during my exams in the fall when I told them I was burnt out. Eventually, I finished strong, and I was very happy with myself.
I now tell people I graduated from SAIS with two very important degrees–a Master in International Public Policy and my adorable nine months old son. Coupled with the support system the school created for nursing mothers, SAIS has a very supportive staff and student community, which was hard to leave behind. Furthermore, when we had to face the terrible COVID-19 pandemic, the school was very supportive.
Q: What are your plans post-graduation?
I hope to have the opportunity to gain experience with major international organizations like the UN. My intention is to focus on Africa, particularly Nigeria, as I love my native country. Nigeria has abundant human and natural resources, but unfortunately, its reputation has been negatively impacted by its leadership. However, staying 'cautiously optimistic,' I am convinced that with just a few passionately unrepentant minds, Nigeria can have a prosperous future.