At the Nexus of Economics and Policy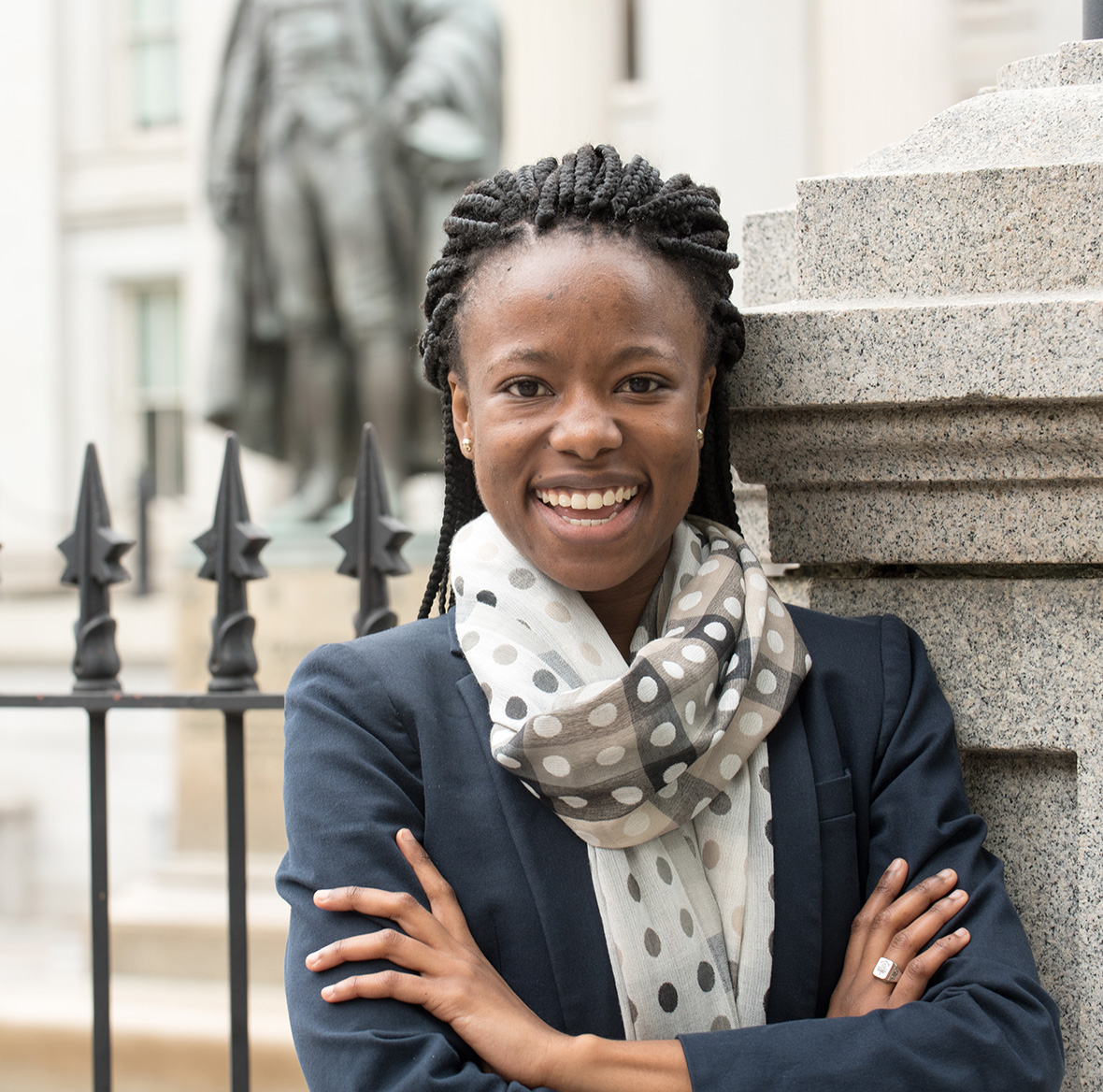 Tebo Molosiwa
Master of Arts in International Economics and Finance (MIEF)
Home Country: Botswana
While searching for graduate schools, Tebo was specifically looking for an institution that reflected the world through diversity of thought and ideas across the curriculum, student body and faculty. She has found Johns Hopkins SAIS to be an ideal fit, especially because the school is at the nexus of economics and policy right here in Washington, DC. She was also drawn by the global outreach of the alumni base and world-class faculty who are also practitioners in their respective fields.
The MIEF degree program is cohort-based with curated classes and faculty designated to the program. Tebo enjoys working with a phenomenal group that learns from one another and grows together over the next year.
Post-graduation, Tebo is looking to work in private equity in emerging markets, particularly with companies that focus on the African continent; she is also very interested in melding her interest in economics and finance with gender and entrepreneurship at home. She is excited to see how different countries will evolve over the next decade and would like to play a role in advancing the development of Botswana and Africa through the private sector, and perhaps one day through government.