A Proximity to International Resources Across Europe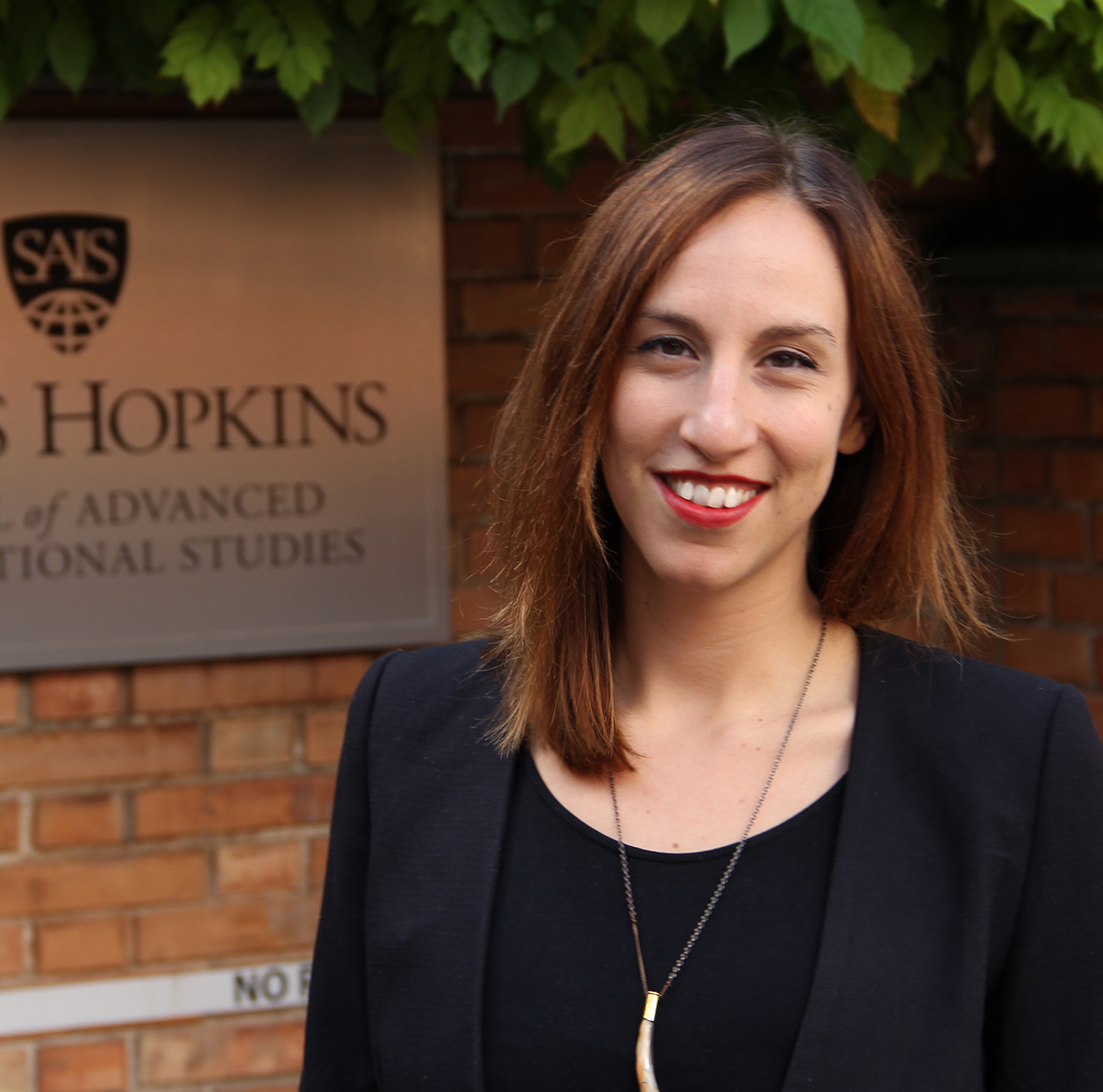 Chelsea Sommer
Master of Arts in International Affairs (MAIA) '17
Chelsea was drawn to Johns Hopkins SAIS for its reputation as one of the most lauded and academically challenging schools for international relations and the opportunity to study in Italy. The MAIA program's course flexibility and thesis requirement has given Chelsea room to delve into the topic she finds most interesting with the guidance of renowned professors.
Prior to Johns Hopkins SAIS, Chelsea taught English for a year in South Korea, traveled and volunteered. She also worked as a case manager in social services for the city of Denver. These experiences inspired her to go back to school and eventually work on international policy.
Chelsea finds the Bologna campus incredible. Due to the small class sizes and the intimate environment, she has been able to establish very close relationships with her professors and classmates. As one of the founders and the president of the Global Women in Leadership Europe, Chelsea has been able to influence the dialogue at the school and interact with many interesting speakers working in gender and international relations issues. She has also been able to participate in events like the Nobel Peace Laureate Summit in Barcelona and volunteer with refugees in Greece.
The International Atomic Energy Agency (IAEA) ball in Vienna was one of Chelsea's most memorable experiences. She never thought she would be able to rub shoulders with so many policymakers and practitioners while wearing a gown and waltzing in the Hofburg palace. The Sarajevo Study trip also added a lot of depth to what Chelsea had learned in her classes and reminded her of the importance of the study of diplomacy.
After graduation, Chelsea hopes to start a career working on refugee issues with a multilateral organization like the International Organization for Migration or the United Nations refugee agency (UNHCR).