A Myriad of Opportunities Within Arm's Reach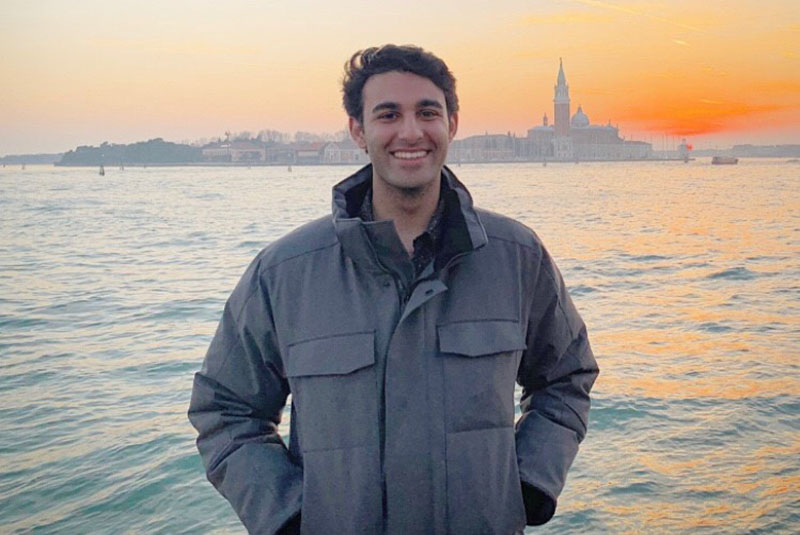 Neil Evan Bhatia
MIEF '20
Q: What encouraged you to apply to Johns Hopkins SAIS and the Master of Arts in International Economics and Finance (MIEF) program?
Originally, I focused my graduate school search on Master's in Finance programs. I loved studying economics in undergrad, and through my experiences in Model United Nations at NYU, I started to develop a passion for International Relations. I realized quickly that I would be much more fulfilled by going to a school that offered me the opportunity to further develop my skills in economics, adding on Finance coursework which I had not previously had, all while learning in an international context. What better school to incorporate all 3 than SAIS? After getting into the MIEF program, I knew that it was the perfect choice for me.
Q: What were some of the extracurricular activities you were involved as a student?
I really enjoyed going to the MIEF networking happy hours. I was taken aback by how kind and helpful all of the MIEF alumni in the DC area were. If you want a really good job, it feels almost effortless to get one because the alumni network is so tight knit. I still can't believe how many job referrals I was offered after attending the first happy hour!
Q: What was one of your top experiences while studying at SAIS?
There was one moment during the summer term of the MIEF where Econometrics started to click. At NYU, I had a very difficult time understanding some of the most foundational elements of Econometrics, despite majoring in Economics. The way it was taught in undergrad did not resonate with me. Fast forward to SAIS, I'm sitting in class, and my professor is walking through predicting home prices based on a set of variables. Then he tells us something along the lines of "That's it… This is Econometrics". I am puzzled. Then I start seeing it everywhere I look. Every prediction looks to me like a form of econometrics. Instead of showing us theory on theory, our professor showed us a simple excel spreadsheet. Then during class, we started coding and making our own predictions for housing prices. "Wow!" I thought, this is why econometrics is useful.
Q: What did you find advantageous about studying in DC?
The best part of studying in DC is the ability to intern/work for big multilateral organizations and cool government agencies like the Department of the Treasury and the Department of Commerce. I was able to leverage the Johns Hopkins SAIS name and talk about my MIEF quantitative coursework to get internships at the US Securities and Exchange Commission and the US Department of the Treasury. I've always liked working while being in school and keeping extremely busy, so studying in DC was perfect for me, giving me the opportunity to do both, and with style.
Q: What are your post-graduate plans?
I think that the value of the MIEF degree will only get better and better after graduation. As of September 2019, I signed an offer to join a large technology consulting company as a management consultant in New York City. I plan on working in consulting for a few years before exiting to a C-Suite role or to government or a multilateral. I also hope to write casually for a think tank on economic issues, and I know that my connections and experiences at SAIS will make those opportunities very open to me.