Studying on Three Continents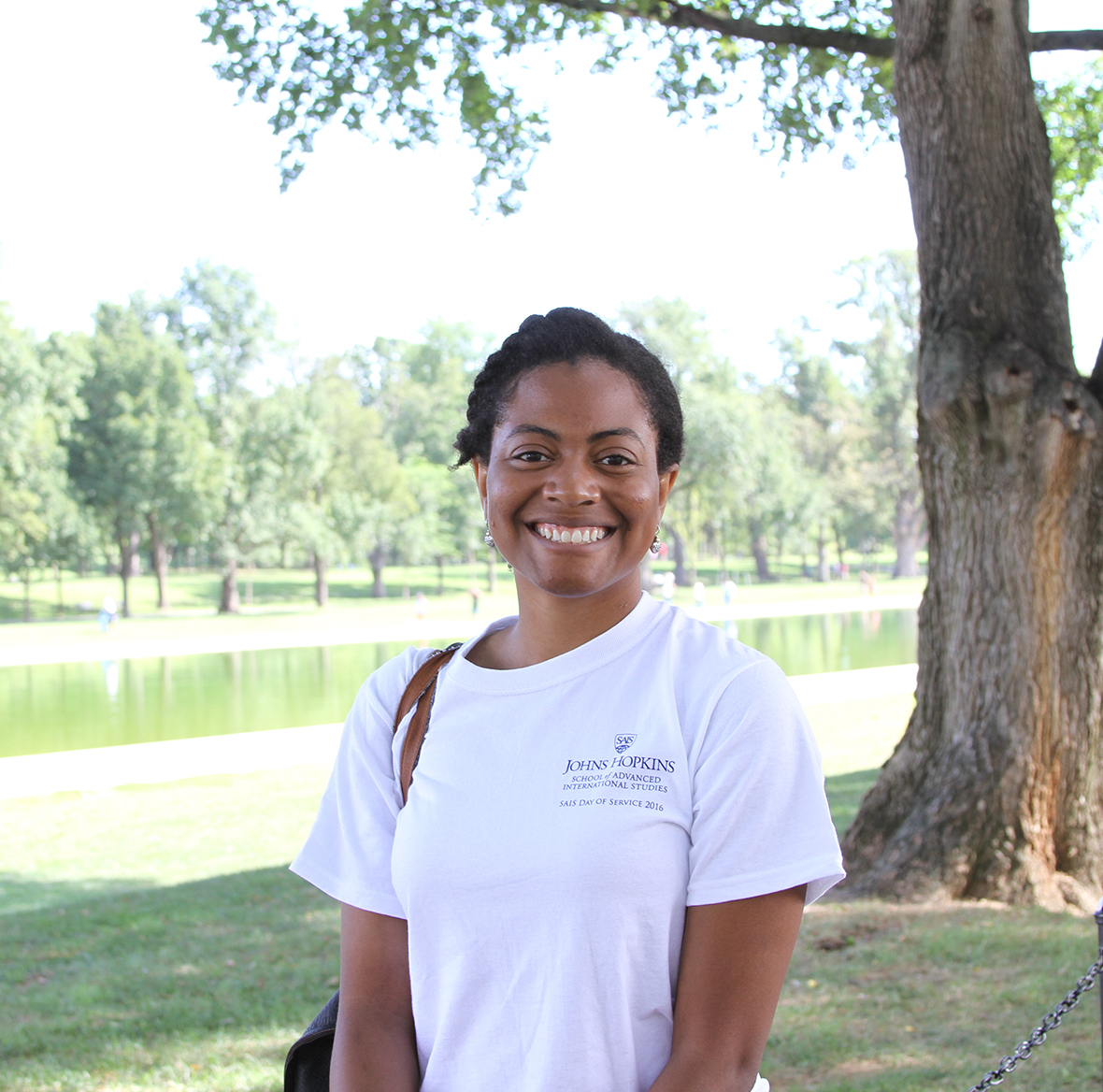 Janae Martin
Master of Arts '17
Energy, Resources and Environment
First Year: SAIS Europe
Second Year: Hopkins-Nanjing Center
Janae, a master's candidate in the Energy, Resources and Environment program has had one of the most unique Johns Hopkins SAIS experiences in that she has studied at each of the school's three campuses in Bologna, Italy, Nanjing, China, and Washington, DC.
During her time at SAIS Europe in Bologna, Janae said that she felt like she was part of a family environment in a collegiate setting. The community was incredibly supportive and included a rich diversity of students with interesting backgrounds and perspectives. It wasn't until she left the European campus that she realized what a strong bond she made with other students, who continue to remain close friends during their studies at the Washington, DC campus.
At the Hopkins-Nanjing Center, Janae also found many opportunities to bond with her classmates by living and studying closely together. The faculty was especially accessible at the HNC, thanks in part to their on-campus accommodations. What Janae found most unique about the HNC curriculum was the opportunity to learn top-level graduate courses mainly in Chinese from professors who have worked and lived in the country for many years – giving Janae an invaluable opportunity to practice her Chinese language skills full-time and gain an insider's perspective on China.
Now in Washington, DC to finish her last year at the Johns Hopkins SAIS, Janae said she is excited to see what the city has to offer and is looking forward to meeting the students and faculty on the DC campus.