A Top-Notch Education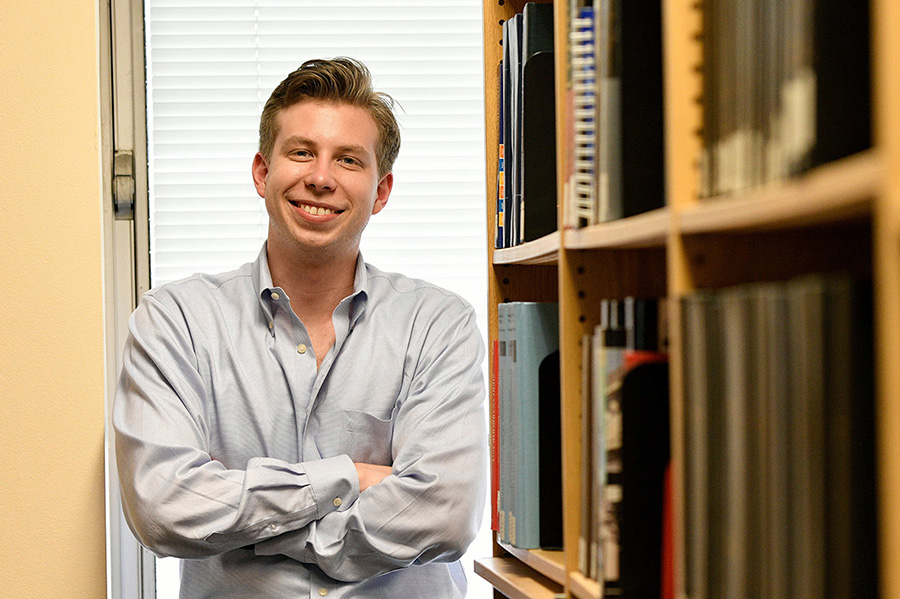 Levi Mulloy
MA '20
International Political Economy

Q: What encouraged you to apply to Johns Hopkins SAIS?

A: The DC location and rigorous quantitative and economic requirements are what motivated me to apply to Johns Hopkins SAIS. If you want to pursue a career in public policy or diplomacy, there is no better place to be in the world than Washington DC. I think this a huge advantage of the school.

Q: What were you doing prior attending graduate school?

A: Before I began my graduate studies, I studied Government, Middle Eastern Studies, and Arabic at the University of Texas at Austin. While completing my degree, I worked in a legislative office in the Texas House of Representatives, I was heavily involved in an international development research group (Innovations for Peace and Development), and I served as the philanthropy chair for my fraternity (Kappa Alpha Order).

Q: Could you please tell us about any extracurricular activities you have been involved with at the school.

A: I had the opportunity to serve as a student leader on the school's Houston/Austin energy career trek. As a Houston native, I loved helping fellow students experience my city and network with the school's alumni in the energy sector.

Q: What has been one of your top experiences as a student?

A: One of my top experiences so far involves the variety of speaker events. Every week, the school brings some of the top minds in international relations and related fields to speak on campus. Many of these guests would be huge gets as commencement speakers at any school in the country, yet Johns Hopkins SAIS brings them to campus weekly. From Wolf Blitzer to Francis Fukuyama to the President of Afghanistan, there is no lack of clout or diversity from the speakers.

Additionally, my relationship with the career services office has been has been an extremely helpful and positive experience. Due to the small size of the school's cohort, career advisers are able to offer much more personalized help to students compared to larger programs. So far, my career advisor has helped me hone my career interests and goals, make valuable connections within my target industry, and given me invaluable advice on how to sell my graduate degree to employers. This past summer, I interned in the Public & Government Affairs department for ExxonMobil in Houston – a very competitive internship which I was able to secure with the help of the career services office.