Valuable Skills and Networking Opportunities Gained Through a Flexible Program for Working Professionals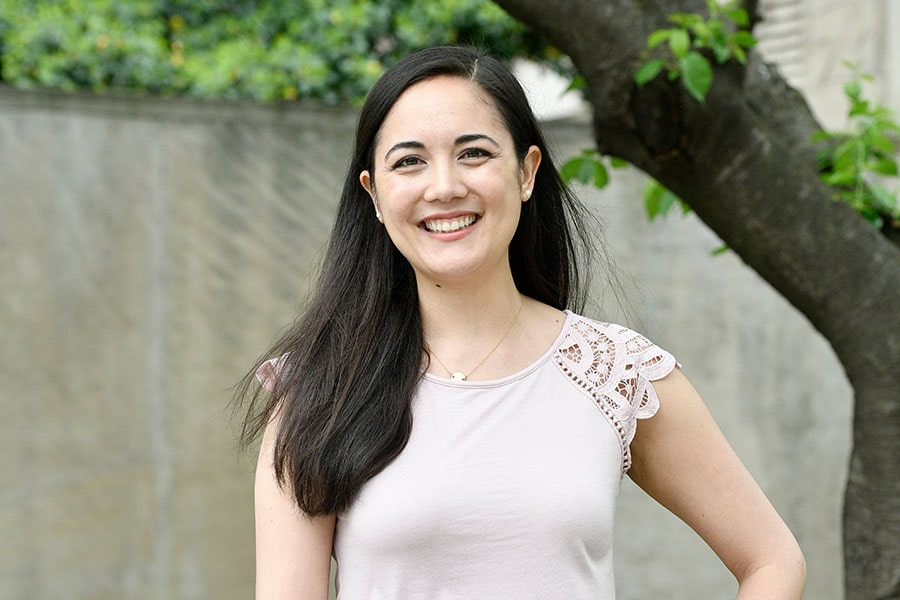 Courtney Roberts
Master of Arts in Global Policy
Courtney was drawn to Johns Hopkins SAIS for its reputation as one of the top international studies schools in the world and its role in cultivating international relations professionals. She wanted to study among those she would consider the most talented classmates taught by preeminent faculty. So far, Courtney has been incredibly honored to be part of the school's community.
Courtney has found the MAGP program to be an exceptional degree designed for working professional students. She appreciates the flexibility of the program in allowing students to continue their careers while pursuing their degrees. Although it can sometimes be a challenge to balance the academic rigor of the program with career and life obligations, Courtney has found that the MAGP staff and the professors are very understanding and find ways to help students. She has been encouraged and supported by professors both inside and outside the classroom.
Professional skill development has been a highlight of the program for Courtney. The curriculum includes module residencies where she has learned about policymaking, leadership, and negotiation. She looks forward to traveling with her classmates to Georgia (the country) for the final residency.
The best aspect of the program for Courtney is her cohort. She is constantly inspired by group members' intellect and the unique perspectives they contribute. Classmates learn together and support each other in and outside the classroom. The group celebrates professional achievements and personal celebrations like weddings and new additions to the cohort family.
Applying her learning in real-time is another MAGP strength. She has strengthened her writing and public speaking skills at her current job. Furthermore, she is learning to think critically about global events and develop empathy for the ever-changing and complex challenges foreign policy makers encounter daily.