Within Blocks of the White House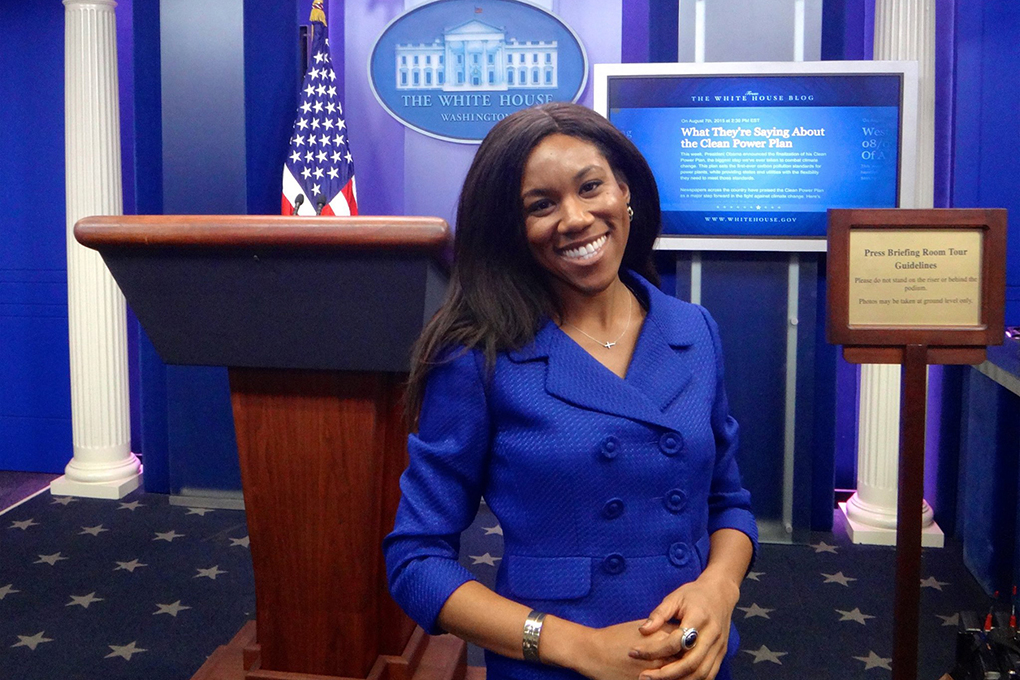 Leah Smith
Master of Arts '17
International Relations
First Year: SAIS Europe
Leah began her graduate school journey at SAIS Europe in Bologna, Italy. During her first year, she was able to learn from top professors who are leaders in their fields. She studied alongside students from all over the world who, like her, were acclimating to and enjoying everyday life in Bologna. As a General International Relations concentrator, she studied a wide range of multifaceted global issues and is already finding opportunities to make a difference in the policy world.
When Leah moved from Italy to Washington, DC for the second year of the program, she had the honor of completing the fall 2015 White House Internship Program at the National Economic Council's Office of Economic and Technology Policy. At the White House, she worked on policy that supported the United States' technology industry. During her internship, she authored an executive order on behalf of the president, met diplomats and technology industry leaders, attended deputy-level meetings in the Situation Room, and even hugged the first lady. While it was challenging to juggle her full-time internship and class schedule, the DuPont Circle location of Johns Hopkins SAIS made it simple for her to easily get to class from the White House.
Leah says she is ever grateful for the experiences she had at both the White House and Johns Hopkins SAIS and looks forward to her future career in the federal government.
Back to Student Stories