Students Meet with Congressman Joaquin Castro for a Discussion on U.S.-Asia Relations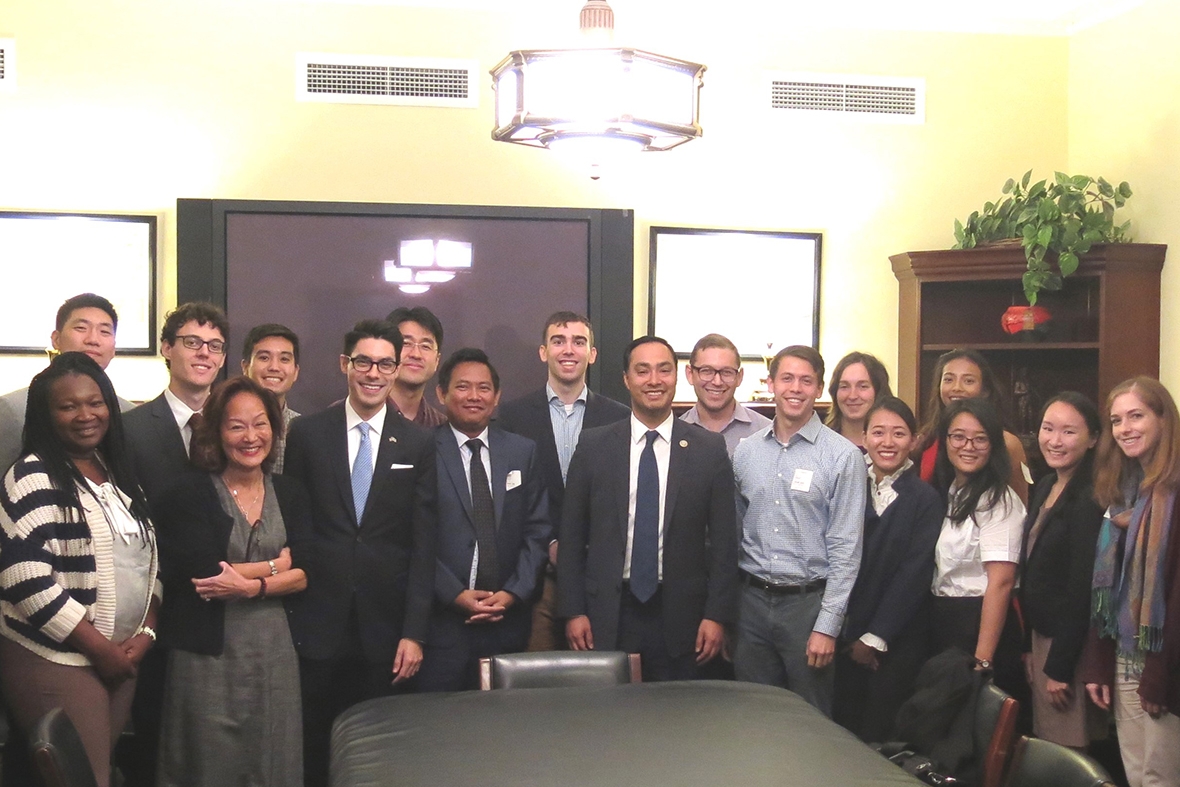 First year Asia Programs concentrators ended their first week of school with a tour of the US Capitol hosted by the office of Congressman Joaquin Castro (TX), followed by a roundtable discussion with Congressman Castro on US-Asia policy issues.
Congressman Castro serves on the House Permanent Select Committee on Intelligence, as well as House Foreign Affairs. He is also a founding member of the US-Japan Caucus and launched a Congressional caucus on ASEAN earlier this year. He discussed some of the key priorities and activities of the bipartisan caucuses, and the role of Congress in US Asia policy. With concentrations in Japan, Korea, South Asia and Southeast Asia, the students had a range of questions and observations, from US policies with respect to the North Korea nuclear situation and the Rohingya in Myanmar, to US-Asia trade relations post-TPP. 
The group also heard from Johns Hopkins SAIS Alumnus Sid Ravishankar, MA '17, who serves as Congressman Castro's legislative assistant on foreign affairs issues. Sid spoke to students about his graduate school experience and how it helped prepare him for his position.