Students Visit International Institutions in Rome Career Trek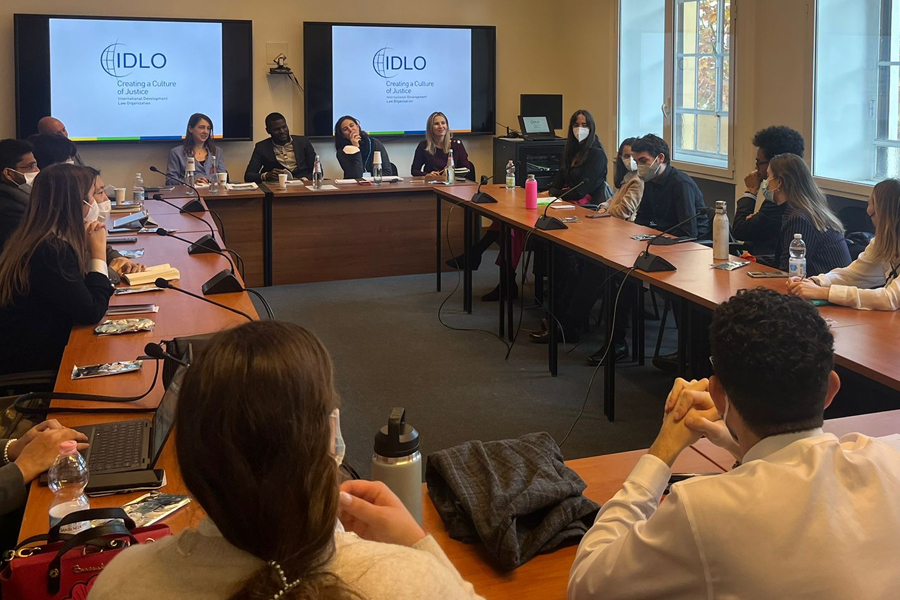 A career trek on December 1, 2022 gave students at SAIS Europe an informative opportunity for a deep dive into the work of several multilateral institutions based in the Italian capital.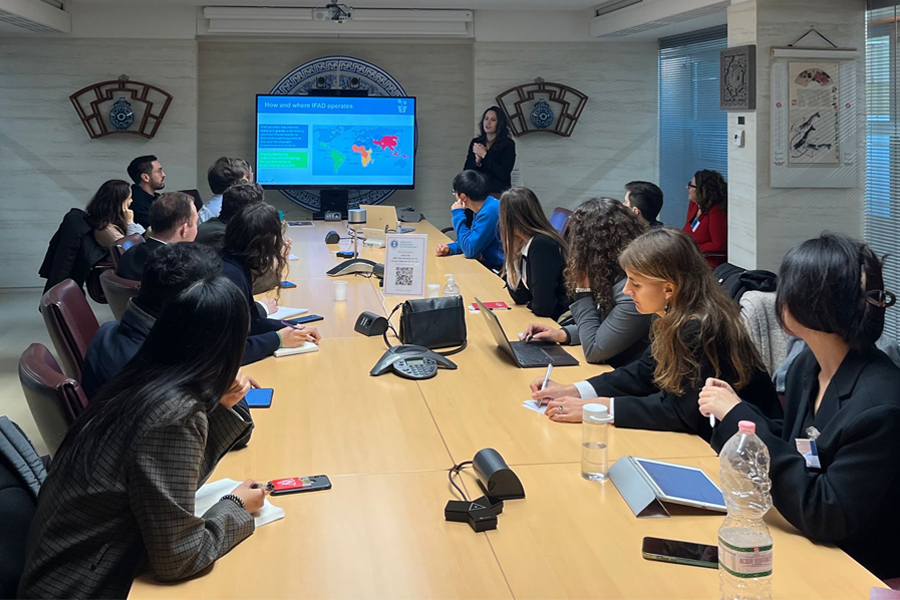 The students visited the offices of the World Food Programme, the International Fund for Agricultural Development, the International Development Law Organization, and INTERSOS, a humanitarian organization that assists victims of armed conflicts and natural disasters. At each stop on the trek, staff members (some of whom are SAIS alumni), gave presentations on the work and culture of each organization and what it looks for in new recruits.
Regularly organized across the three campuses of SAIS (Washington, DC; Bologna, Italy; and Nanjing, China), career treks provide participating students insider perspectives on target roles and industries through experiential learning and networking opportunities. The treks often feature alumni speakers and presenters, which students find particularly valuable.
It was a great opportunity to meet alumni working in key organizations and learn more about their hiring practices and operations, and how they fit with our future career goals

Lina Sawaqed
"Getting the opportunity to connect with these incredible alumni and staff from key organizations will help me get a foot in the door when it's time to apply for highly competitive jobs," said Callie Fauntleroy. "I got the chance to exchange ideas and experiences with an alumna working in a position where I hope to see myself in a few years."
To wrap up the day, the SAIS Europe Career Services team also organized a networking cocktail, in which 15 Rome-based alumni participated—some of them from the organizations visited during the trek, others from such companies as PwC and Ernst & Young. There were also alumni attendees from the Italian government, the World Bank, and the UN's Food and Agriculture Organization.
---
Back to Beyond the Classroom Stories