Study Trip Sheds Light on India's Growing Technology Ambitions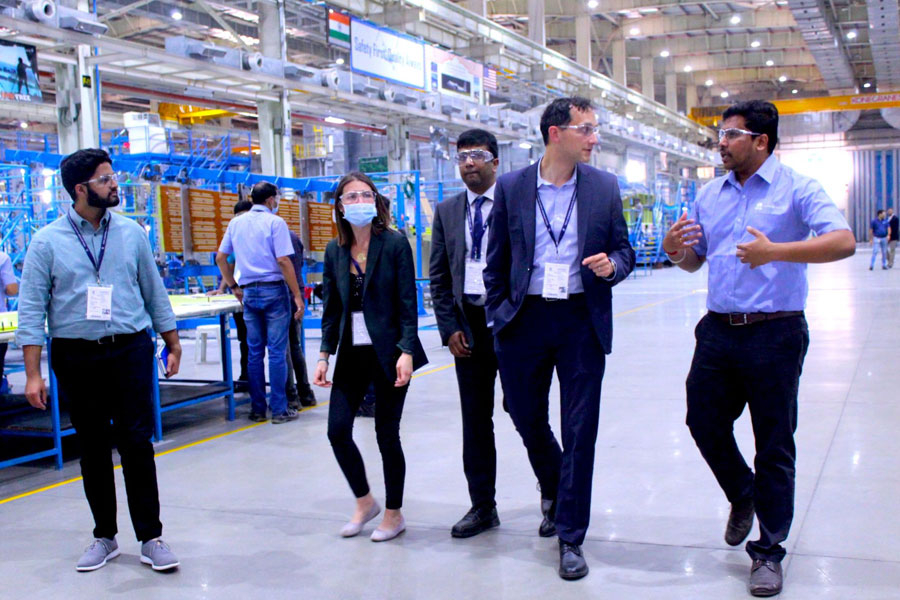 During two weeks in January 2023, a group of 15 Johns Hopkins SAIS students joined their professor on an engaging two-week study trip to India that enriched their grasp of the country's digital public infrastructure and ambitions related to artificial intelligence and machine learning (AI/ML).
Dr. Joshua T. White, associate professor of practice and faculty lead in Asian Studies at SAIS, led the students—all from the technology policy capstone course he teaches—on the trip, which was also designed to enhance the students' understanding of the prospects for deepening U.S.-India collaborations in AI/ML.
Going to India with Dr. White's capstone class has been a memorable way to wrap up my studies at Johns Hopkins SAIS

Natalie Boyse
White and his students first visited India's capital city, New Delhi, where they met with a broad range of government officials and businesspeople who shared insights about innovation in India. They also met with diplomats from the U.S. embassy. Multiple institutions in India and the U.S. helped facilitate the trip. Some of the India-based institutions also hosted the group in Delhi, among them the Indian Institute of Technology-Delhi, the US India Business Council, Carnegie India, and the Confederation of Indian Industry.
White noted: "We owe particular thanks to Ambassador Taranjit Sandhu, who encouraged our exploration of India's tech ecosystem during India's G20 presidency; and the SAIS alums, including Saurabh Garg, CEO of Unique Identification Authority of India, who warmly welcomed us to Delhi."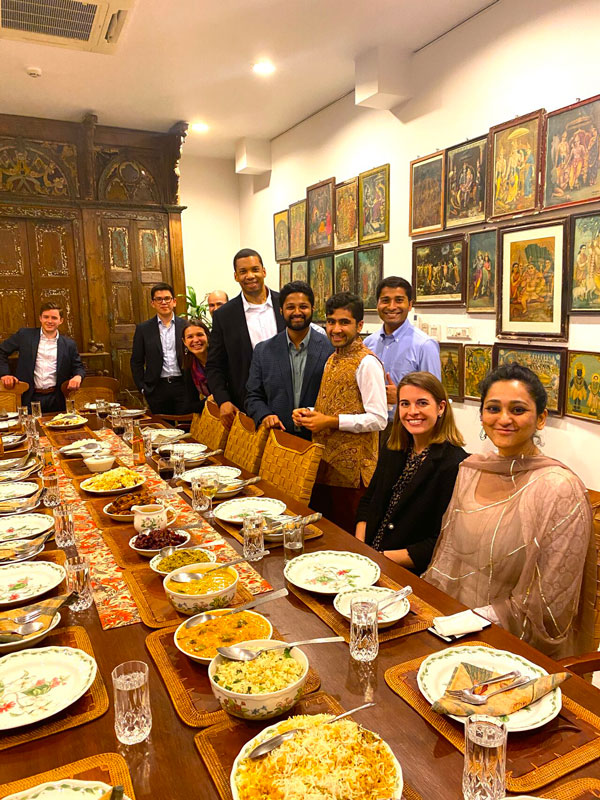 At Hyderabad, a city that has become a major center of India's technology industry, the group was welcomed by Kalvakuntla Taraka Rama Rao, minister for IT and Industries in Telangana State, of which Hyderabad is the capital. Rao introduced the SAIS visitors to experts and innovators at multiple institutions, public and private, prominent in the state's IT and AI initiatives. The group also visited the Kautilya School of Public Policy at GITAM Deemed University. "It was great seeing students from two very different countries grapple together with similar public policy challenges related to AI, privacy, and innovation."
Many participating students shared posts on LinkedIn on what the study trip meant to them:
"It's been a gratifying experience to have a chance to speak with industry, government and civil society leaders on key technology issues after months of research, writing, and planning," said Akaash Kolluri.
"Our conversations with policy and industry leaders about India's burgeoning AI sector and areas for US-India technology collaboration were fantastic, and I'm excited to see how the relationship develops in the coming years," said Nick Fuhrman.
Professor White concluded: "I'm grateful for the opportunity to have learned so much about India's technology policies and innovation ecosystems — and to have done it with such an extraordinary group of SAIS students!"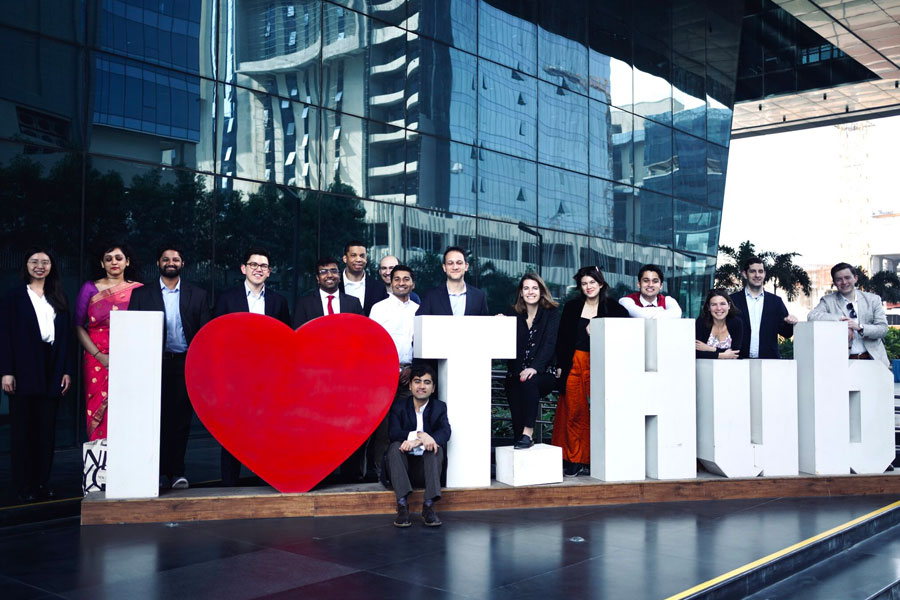 Enjoyed reading Study Trip Sheds Light on India's Growing Technology Ambitions? Learn more about what Washington DC campus has to offer.
Back to Beyond the Classroom Stories