Studying China's Engagement in Latin America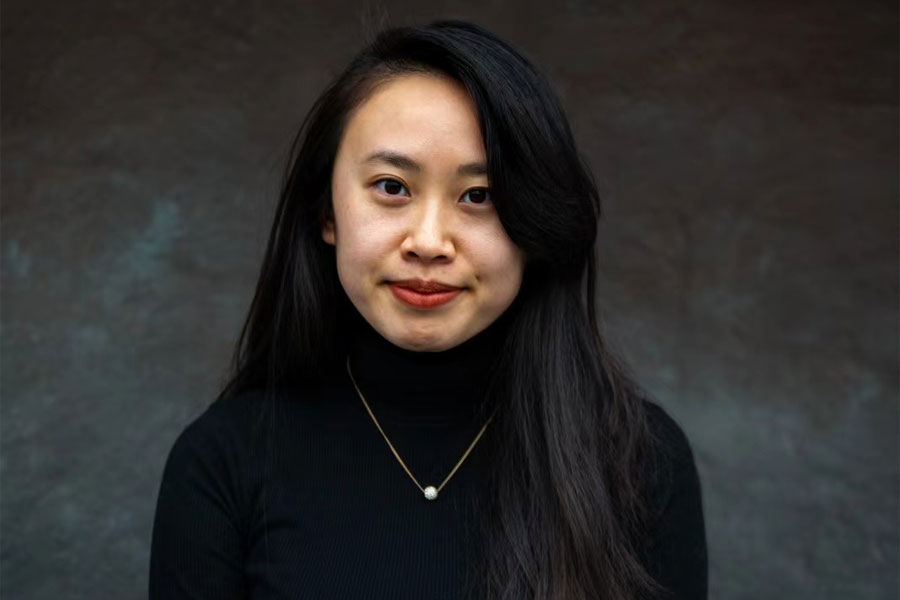 Ana ZHEN MUICertificate in Chinese and American Studies + MAIR' 2024Focus Area
: Governance, Politics and Society
Regional Focus Area
: China/Latin America and the Caribbean
Place of Origin
: Bogota, Colombia
Ana Zhen Mui is a current student in the HNC Certificate + SAIS MAIR program. Originally from Bogota, Colombia, she is focusing her studies on China/Latin America and the Caribbean.
Tell us about your background and how you became interested in China.
I was born in Colombia of Chinese parents. I first became interested in China not only because of my own culture and background, but also because the Chinese community in Colombia is really small. I was not exposed to China that much growing up, which made me even more curious about it! I had only been to China once when I was a baby. While I was close to the Chinese community in my city – celebrating Chinese New Year together and having dinners with my parent's friends – I maintained a strong curiosity about the country. Additionally, I was always interested in the development of diplomatic relations between Colombia and China, especially given that there has been an increase of China's engagement in Latin America over the past two decades, particularly in Colombia.
Prior to coming to SAIS, I was considering whether to attend grad school to study International Relations or attend law school. I worked as a legal assistant in California, with a focus on Immigration Law and Family Law, which includes Naturalization, Adjustment of Status and Special Immigrant Juvenile Status. The hardest part was working on juvenile cases, because we would sometimes have to interview children under 18 or 21 years old and listen to their story of how and why they came to the United States, why they are separated from their parents. The interview process made them remember their trauma and the events leading to them seeking asylum in the United States, which was heartbreaking. Throughout this experience, I realized I was not as passionate as I thought I was about law, and I couldn't see myself becoming a lawyer, in addition to the high cost of attending law school. I decided to pursue my initial interest in International Relations instead, because I wanted to explore how migration patterns can influence politics, economics, and cultural frameworks. By applying to SAIS and the HNC, I wanted to understand how different issues and historical events (such as the Chinese diaspora in Latin America and the Caribbean) can shape diplomatic relations between states.
What encouraged you to apply to the Hopkins-Nanjing Center?
The main appeal of the Hopkins-Nanjing Center was the possibility of being in China, taking classes in Mandarin and being able to have a diverse community of not only international students, but also students from China. It is also one of the best China programs in IR. As to the MAIR program, the location and professors at SAIS were very appealing. It also has various focus areas for research, and different components for you to tailor the degree to your needs. For instance, you can either do a capstone or an internship, and I think this model works very well because it provides options. I also received two fellowships from the HNC and was awarded the Dean's scholarship from SAIS, which has been helpful. I would not have been able to attend SAIS if it were not for the financial aid.
The main appeal of the Hopkins-Nanjing Center was the possibility of being in China, taking classes in Mandarin and being able to have a diverse community of not only international students, but also students from China.
What has been one of your favorite experiences at the Hopkins-Nanjing Center so far?
There are two experiences that have really stood out to me. The first was the welcome party, which was during the second week of the Spring semester. I really enjoyed it because I had just arrived in Nanjing at that point, and I was finally able to sit with and see all my classmates, both Chinese and international. We played many games together, talked a lot and listened to music, someone even did some improvisation, and we all just enjoyed being together and getting to know each other. My second favorite experience was the spring trip the HNC student representatives organized. We got to explore Nanjing together for a day with our Chinese classmates and spend some quality time together. I would also mention the cafeteria, which has been a very welcoming place. People wave at you when you enter, you can sit anywhere and talk to anyone, and everyone is so friendly.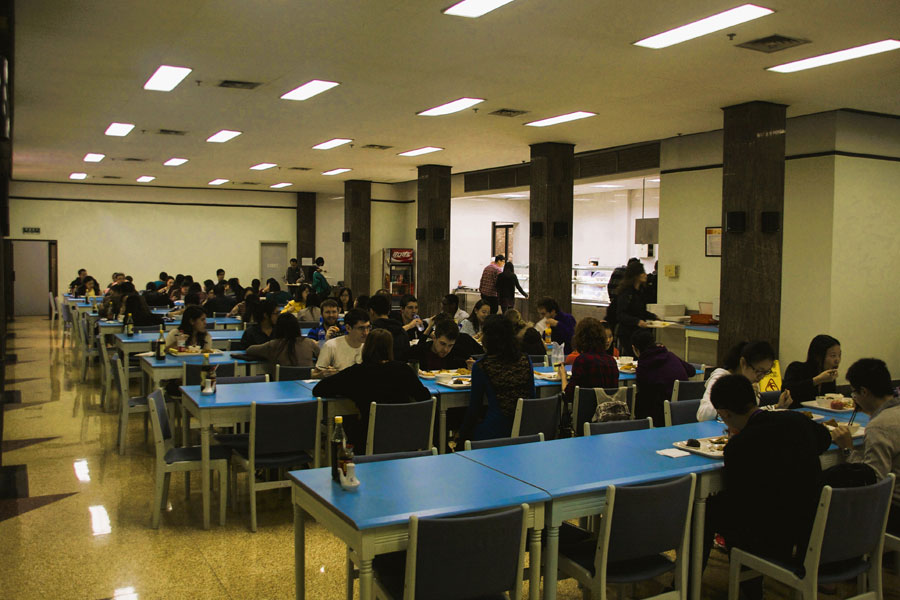 Who has inspired and supported you in your academic journey?
My greatest sources of support have been my family and friends. I am a first-generation student, so even though my parents do not always understand what it means to go to college or what exactly it is that I am doing in graduate school, they trust me and support me. To them, if this is my purpose in life, and if it is a step that I want to take, they will always be there with me. My sister and brother give me a lot of strength and support as well. Academically, I had an incredibly supportive political science professor in community college, Dr. Charlotte Lee, who also focuses on China Studies. It is always so meaningful to see a female in the same field you are interested in, and it was because of her that I became interested in going to graduate school and pursuing my interest in Sino-Latin American relations. Her lectures were always fascinating, and whenever I submitted coursework about a topic I was specifically interested in, she would give me valuable feedback. She also supported me when I was applying to transfer colleges, helped me to apply for jobs, and she was by my side when I was applying to graduate school.
What are you most passionate about and what do you plan to use your degree to achieve?
My passion centers broadly on Latin America and Sino-Latin American relations, and specifically on domestic changes and events. With my degree, I am hoping to build a career that would allow me to give back to my community, to give back to Colombia. As a Chinese Colombian, I would like to be part of that bridge that connects the two countries and the wider Latin American region. There has been a marked increase in investment and cultural exchanges, and with the wider effects of globalization, I believe multiculturalism will eventually take over everywhere. I hope to be a part of this process, and am considering working for international organizations, or maybe for the foreign service in Colombia.
---
If you are looking to learn more about what it's like to be a current student at Johns Hopkins SAIS, we encourage you to schedule a virtual appointment with one of our Admissions Fellows.
Enjoyed reading Ana's experience? Learn more about our Certificate in Chinese and American Studies + MAIR.