Two Career Treks, One Goal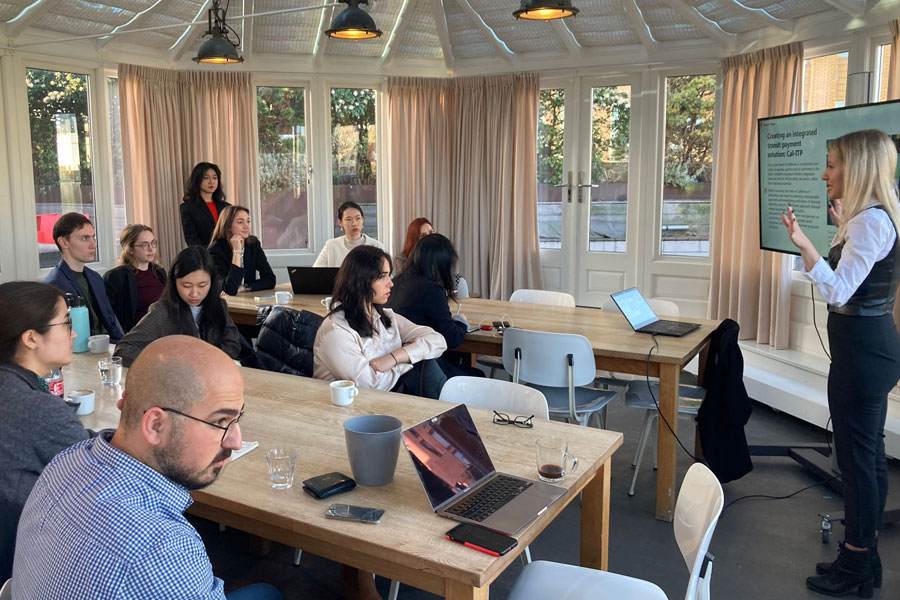 In late January 2023, two groups of students from SAIS Europe went on separate career treks—the first group to Vienna, Austria; and the second to several cities in the Netherlands: Amsterdam, Utrecht, Rotterdam, and The Hague.
Although the destinations differed, the two groups travelled over the same two days—January 26 and 27—in pursuit of the same goal: preparing and positioning SAIS students for post-graduation career success. SAIS career treks, which often feature alumni speakers and presenters, are designed to give participating students insider perspectives on target roles and industries through experiential learning and networking opportunities.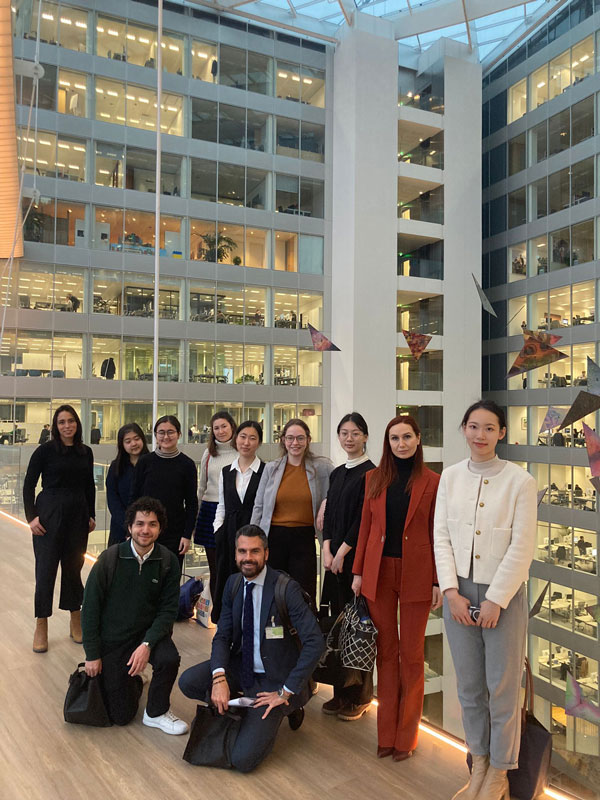 Lucia Botindari, associate director of career services at SAIS Europe, organized the trek to Vienna, which included visits to the World Bank office in the Austrian capital, as well as to the International Centre for Migration Policy Development (ICMPD), the Organization for Security and Cooperation in Europe (OSCE), the United Nations Office on Drugs and Crime (UNDOC), the International Atomic Energy Agency (IAEA), and the United Nations Industrial Development Organization (UNIDO).
"It was great to get into organizations that until now, I had only hoped to visit," said Melissa Arnold, a participant. "Hearing directly from such a wide range of seasoned professionals was extremely insightful."
Alan Fusetto, SAIS Europe's director of career services organized the Netherlands trek, which emphasized organizations, including consulting firms, whose work involve sustainability issues. This trek included visits to Rebel Group (in Rotterdam), Sustainalytics (in Amsterdam), Newforesight (in Utrecht), the Hague Centre for Strategic Studies, Rabo Carbon Bank, Act Commodities, and Deloitte.
I gained a better understanding on how big consulting firms and banking/finance businesses are connected to the topic of sustainability

Cornelia Aubock, a Netherlands trek participant
As part of the programming for both treks, the students also joined SAIS alumni in Austria and the Netherlands for networking cocktail get-togethers—these gatherings were held in Vienna and Amsterdam.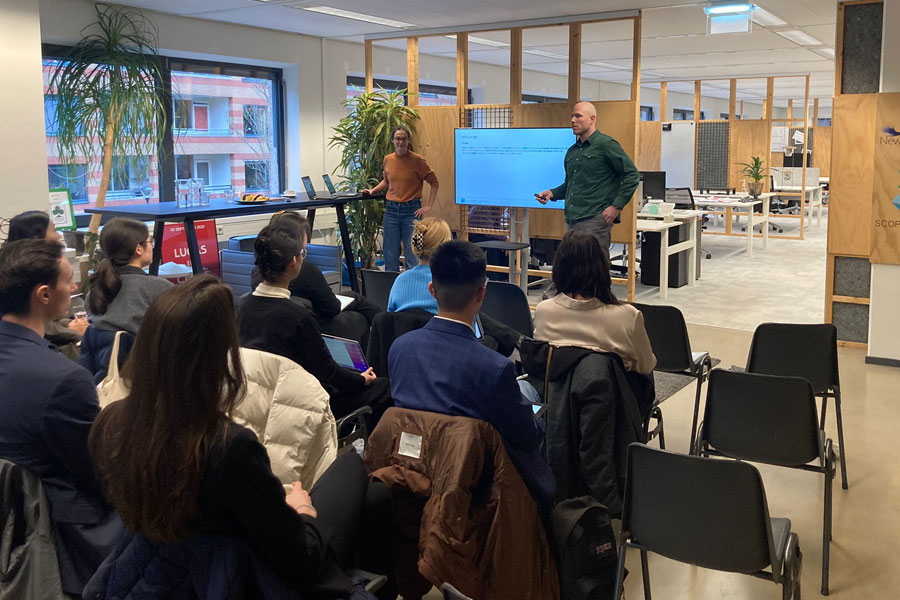 ---
Enjoyed reading Two Career Treks, One Goal? Learn more about what SAIS Europe has to offer.
Back to Beyond the Classroom Stories