Two Universities for a Complementary Education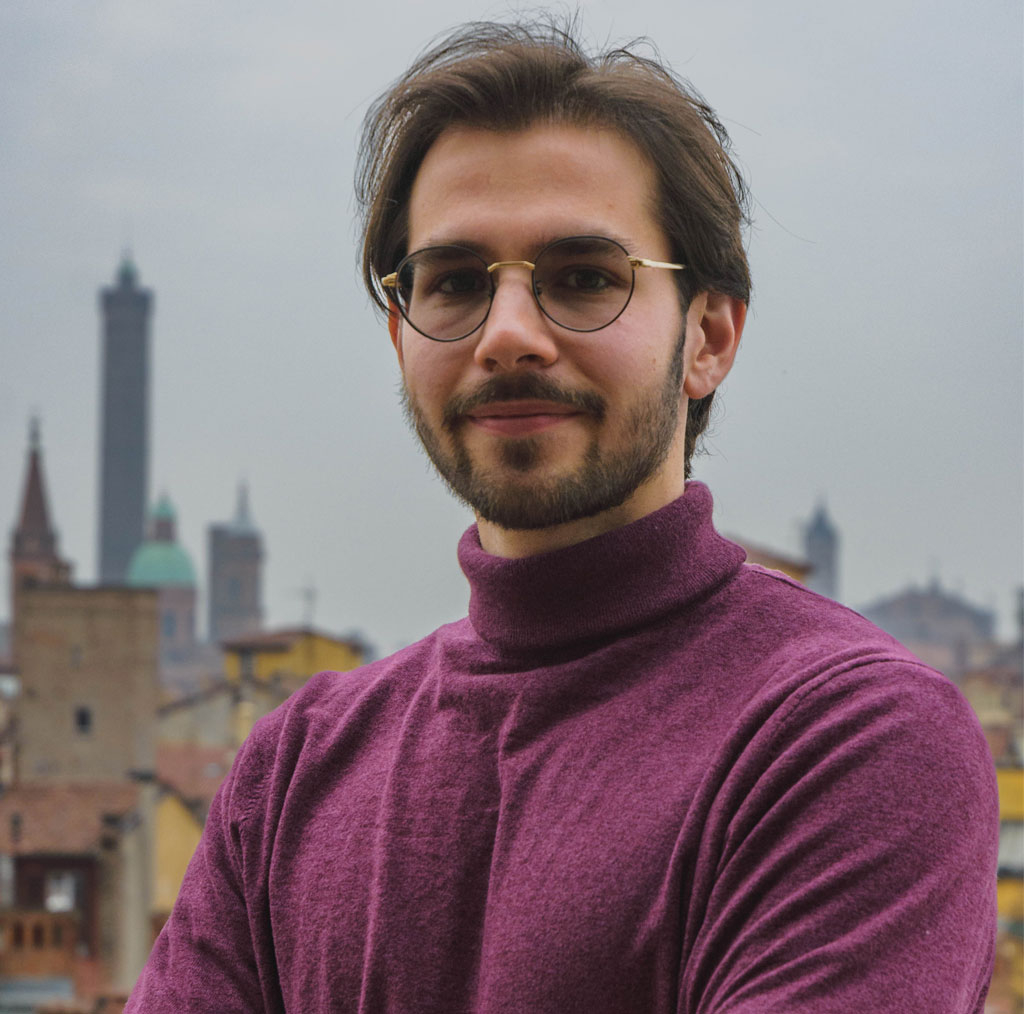 Petr Pesov
Master of Arts in International Affairs
Petr Pesov, a MAIA Cooperative student at SAIS Europe, explains how his multidisciplinary education from two universities, Tel-Aviv University and SAIS has helped define who he is and what he wants to become.
What encouraged you to apply to Johns Hopkins SAIS and what were you doing before you came here?
Prior to SAIS, I was studying at Tel-Aviv University, where I completed my BA with a focus on Psychology and Philosophy and an MA in Conflict Resolution & Mediation, followed by a thesis on conflicts. I wanted to expand my knowledge in the area of security, for personal and professional development. When I heard about the opportunity of the cooperative degree – I applied without hesitating, as the reputation of SAIS speaks for itself.
What program were you in and what do you hope to gain from it?
I am doing a cooperative degree between Tel-Aviv University's MA in Conflict Resolution and the MA in International Affairs. Coming to SAIS – I aspired to learn from the best of the best about strategy, security, military, and statecraft, as well as policymaking for conflict prevention. So far, my experience has been very rewarding as I was able to fill in the gaps in applied and practical knowledge which complement my theoretical background from TAU perfectly.
Tell us about one of your favorite experiences, classes, or memories at school.
One of the most memorable moments has been attending an intimate dinner with Prof. Eliot Cohen, the former dean of SAIS. To hear stories about Prof. Cohen's practical and academic work, as well as his experience serving as the counselor of the US State Department in such an environment with peers, directly from a person of his caliber, as well as about people he has worked with, of whom I have previously only read on the news was an insightful, teaching moment.
Additionally, I want to share Risk in International Politics and Economics with Dr. Veronica Anghel, which has been one of the best courses I attended in my academic career. The class entirely changed my understanding of such concepts as risk and uncertainty, as well as how to apply policy to combat those will forever be embedded in my memory, and I intend to take it further in my career.
Do you have an internship/job lined up for after SAIS/this summer? What kind of projects or assignments will you be working on at your new job/internship? How have your SAIS studies prepared you to take on these challenges?
I have just been accepted to a Ph.D. program in Conflict Resolution back at Tel-Aviv University, where I will continue my academic research on modern armed conflicts and their roots. I believe that SAIS has prepared me well through the added knowledge and insights from experts that were actively involved in conflict zones, as well as leading theorists that dedicated their lives to studying the phenomenon. I am hoping that by combining the vast array of disciplines I covered together with practical insights I will be able to contribute to the field of study as well as have a positive impact on the world.
As a graduating student/second-year student what is some advice you'd give to future students?
One piece of advice I would give to my peers and prospective students is to try and learn as much outside the classroom, as you do within – from your peers and the environment in which the SAIS community thrives and operates. This year has been absolutely surreal in terms of people I was able to meet and subjects I expanded my knowledge in. The opportunities that the school provides are unmatched by anything else and the cohort has truly been some of the best and brightest individuals I have encountered in my life.
What career pathways do you see for yourself following your studies at SAIS? How has your experience here changed you and your views for the future?
I would like to continue my academic career; however, I don't want to stop there. I believe that the best work is cross-sectoral, therefore I want to consult for both the private and the public sectors while pursuing academia, which is not something I was considering before coming to SAIS, and honestly, the career paths and advice of some of my Professors have significantly contributed to my vision of the future.
Do you have anything to add about your experience here: your student cohort/ SAIS Europe faculty or alumni you have met? How have fellow classmates added to your learning experience?
SAIS creates an environment of diverse backgrounds and educations in both faculty and fellow classmates, which in the melting pot of the school becomes a supportive, inquiring, and open community, that vastly contributes to personal growth and development, which students receive from both the professors and each other. For me – this has definitely been one of the highlights of my time here.
---
If you are looking to learn more about what it's like to be a current student at Johns Hopkins SAIS, we encourage you to schedule a virtual appointment with one of our Admissions Fellows.
Enjoyed reading Petr's experience? Learn more about our Master of Arts in International Affairs.

Back to Student Stories