Using SAIS Education to Promote Financial Inclusion of Underserved Populations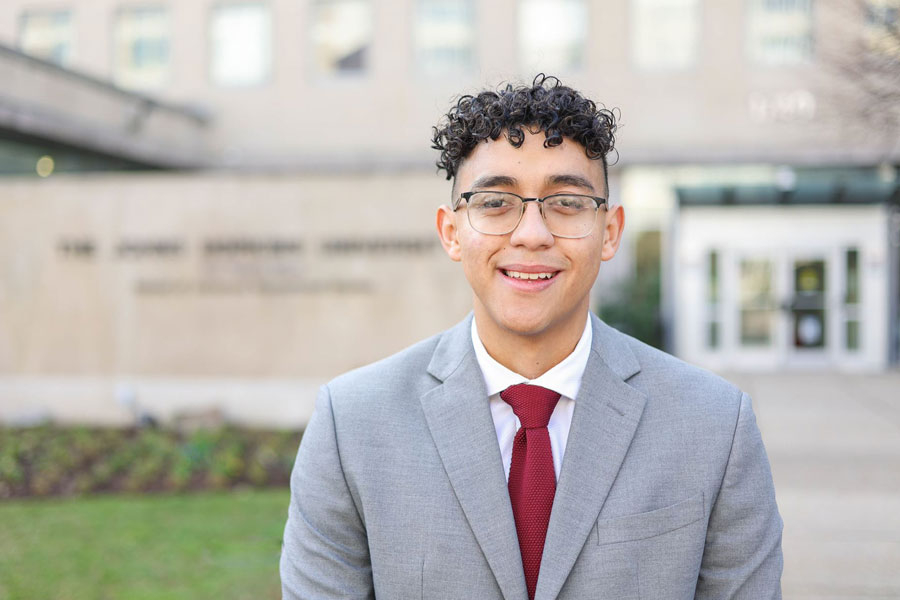 Juan Andrés Hernández Arias
Master of Arts in International Relations

Before joining SAIS, what were you doing?
After graduating from Calvin University in 2021, I spent a year at Albright Stonebridge Group, where I gained valuable experience about the intersection of government and the private sector. While there, I honed my interests through telecommunication, energy, and fintech projects. This dynamic experience also gave me the opportunity to meet current SAIS students and alumni.
SAIS alumni are eager to share their experiences, offer advice, and guide the next generation of leaders.
What led you to Johns Hopkins SAIS?
SAIS is unique and flexible, allowing me to tailor studies to my specific interests and career goals. Few other places would have allowed me to focus on Latin America while also providing a rigorous academic framework to study financial inclusion.
SAIS also has an extensive list of professors who are practitioners at many of the organizations I aspire to join in the future. Furthermore, SAIS' broad alumni network has proven to be a tremendous resource; SAIS alumni are eager to share their experiences, offer advice, and guide the next generation of leaders.
What has been your favorite experience at SAIS?
I love SAIS' informal events. Here, I've learned about my peers' diverse interests and experiences. Whether that be sharing with fellow Latin Americans about our hopes for the region or learning something new about a region or topic I'm unfamiliar with. Regardless of where our conversations take place — at the Friday happy hours or speaker events — I'm constantly learning from other SAISers. The community at SAIS has made my time here very special.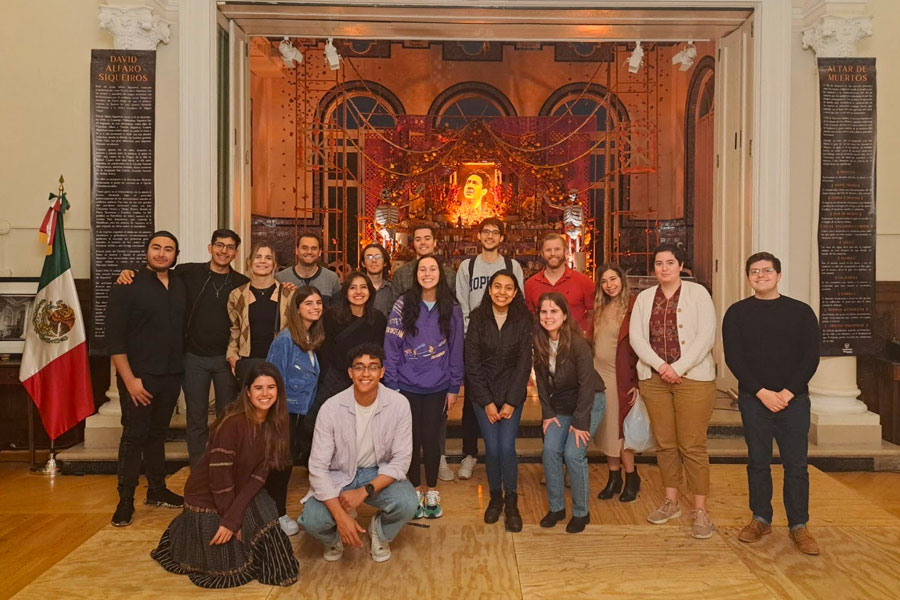 SAIS students visiting the Mexican Cultural Institute
What do you plan on pursuing after graduation?
I hope to leverage financial technology products to promote financial inclusion of underserved populations in Latin America. I'm still learning from SAIS professors and alumni about what this could look like, but I would be excited to work for a financial service provider or fintech company in Latin America or for an impact investment fund. Eventually, I hope to take the skills and knowledge I have acquired to expand financial access and resilience in Honduras, my home.
If you could give one piece of advice to prospective students, what would that be?
You don't need to have everything figured out before coming to SAIS, but the more you know about your interests and passions, the better you will be able to take advantage of everything that SAIS has to offer.
---
If you are looking to learn more about what it's like to be a current student at Johns Hopkins SAIS, we encourage you to schedule a virtual appointment with one of our Admissions Fellows.
Enjoyed reading Juan's experience? Learn more about our Master of Arts in International Relations.

Back to Student Stories