A Wealth of Opportunities in the Nation's Capital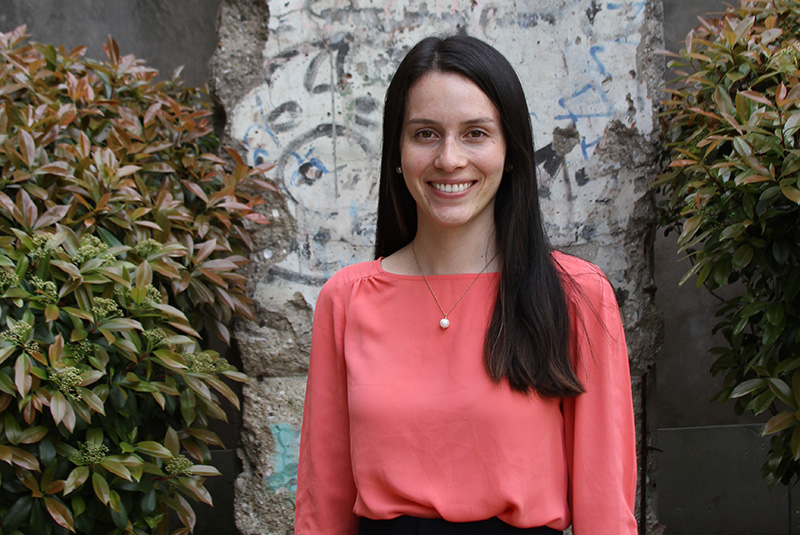 Laura Bulbena
MA '20
One of the main reasons why Laura chose to study at Johns Hopkins SAIS was because of its prime location in Washington DC, which she believed would provide her many new opportunities to build her network and advance her career. She was able to achieve this by pursuing two internships during her second semester – one with the World Resources Institute (WRI) in the Summer and Fall and the other with K&M Advisors in the Spring. 
Laura was encouraged to intern at WRI because she wanted to gain experience working for an NGO, and a further understanding of Natural Infrastructure. At WRI, she worked with the Natural Infrastructure team, suggesting recommendations on public policies and financing mechanisms to help unlock innovative investments in natural infrastructure projects. She also led the process to draft a proposal to the Adaptation Fund for a project to increase the climate resilience of the energy and agriculture sectors in Colombia, through ecosystem-based adaptation. 
After her internship at WRI, Laura was looking to gain expertise in advising and recommending strategies and policies to governments, utilities and multilateral banks on energy, water and sanitation matters – the reason why she chose to study at Johns Hopkins SAIS. This led her to intern at K&M Advisors, an infrastructure advisory firm, where she worked with the Policy & Regulation practice on water and sanitation projects in Latin America, specifically, analyzing trends in public-private partnerships in the sector as well as their challenges and opportunities. 
Both internships enhanced Laura's graduate school experience because it was an opportunity to practice the skills and enhance the knowledge she acquired in the classroom. She was also excited to see that some of her class readings were the same literature being used by companies to do their research and reports. 
Laura was grateful to have had the opportunity to study at the school's strategic location in Washington DC, which enabled her to connect with locally-based employers that are doing substantial work on the nexus of energy, water and climate. Upon graduating, she was offered the position of a full-time analyst at K&M Advisors. Her role entails economic and financial analysis of energy and water projects in Latin America and the Caribbean (LAC). One of the projects she is current working on involves analyzing and quantifying the impact of COVID-19 in water utilities in Latin American and the Caribbean to identify possible measures to mitigate these impacts.