Women as Agents of Change: A View from the UN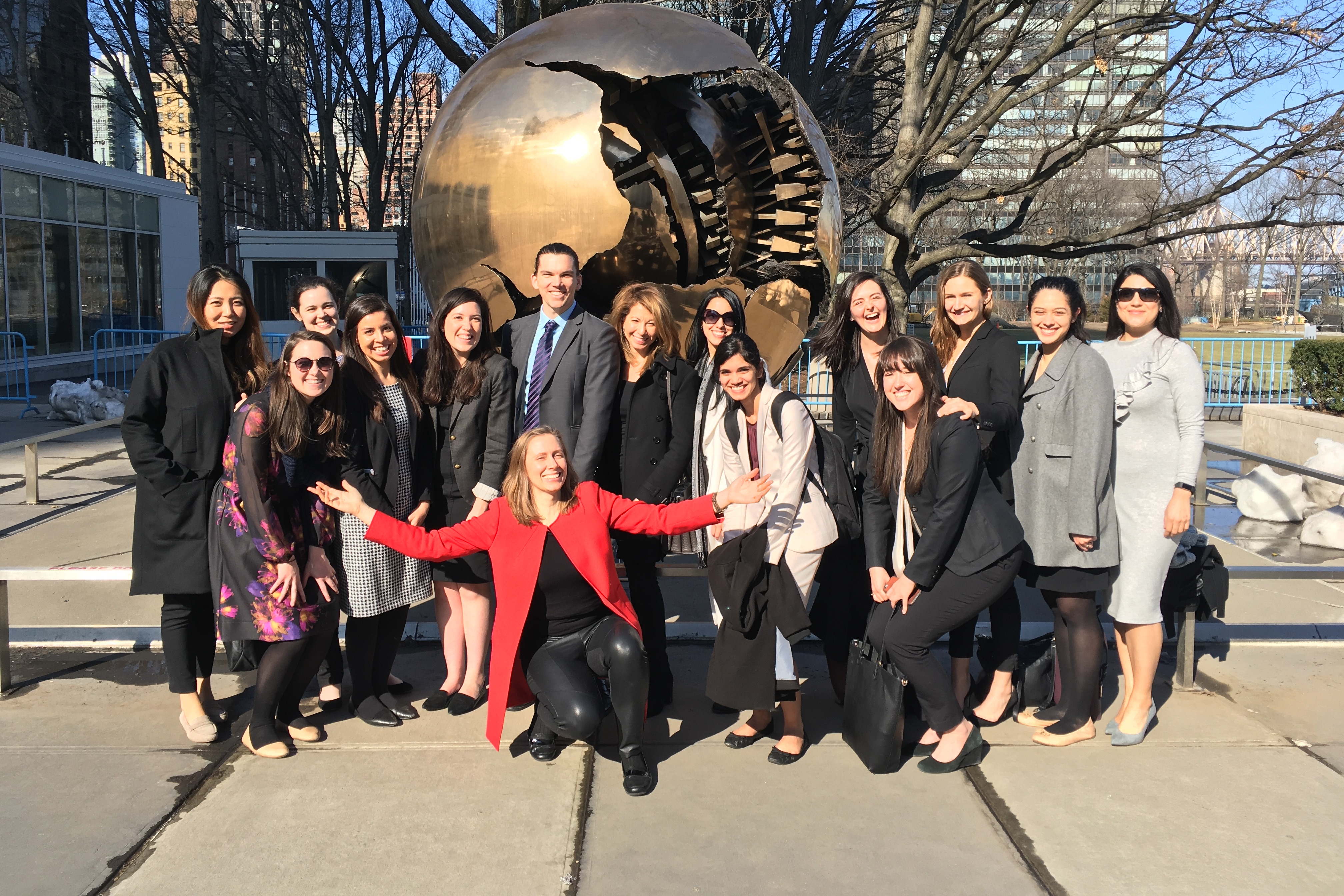 Photo caption: Sydney Hulebak (second from left) and colleagues at the 61st Annual UN Commission on the Status of Women.
As a student in the Latin American Studies Program, Sydney Hulebak appreciates how learning at Johns Hopkins SAIS creates opportunities for experience outside the classroom. Sydney was among the 16 participants who accompanied Professor Kent Davis-Packard's SAIS Women Lead study trip to New York in March to participate in the 61st Annual United Nations Commission on the Status of Women (CSW61).
The experience gave Sydney an in-depth look at women's contributions to security and global economic progress, particularly with regard to trade, finance, and countering violent extremism. The Commission focused on the the role of women in achieving the UN's Sustainable Development Goals, which address gender imbalances worldwide.
Sydney explored these issues further in Professor Davis-Packard's spring 2017 course, "Transcending Culture: Women as Agents of Change" and will serve as the research assistant for Professor Davis-Packard's forthcoming SAIS Women Lead Practicum that launches fall 2017. The Practicum provides students the opportunity to work with public or private organizations on projects that advance women.
Between the UN Commission and the Transcending Culture course, Sydney found common themes regarding the struggle toward women's equal representation and participation. "The course has provided me and my classmates with a unique opportunity to immerse ourselves in the study of international relations fully integrating the role of women into mainstream issues such as peace-building and a state's economic and political stability," Sydney said. "This not only shapes how we view issues such as conflict resolution and effective global leadership, it also provides us with the proper toolkit to embark on whatever career path we see fit."
Sydney is already finding opportunities to contribute to women's empowerment. She co-founded an organization called Lion's Thread that works in Uganda to provide seed funding for locally-led and women-propelled enterprises. After graduation, she plans to continue with similar initiatives in Latin America and across other emerging markets.