A World-Class Education and Practical Skills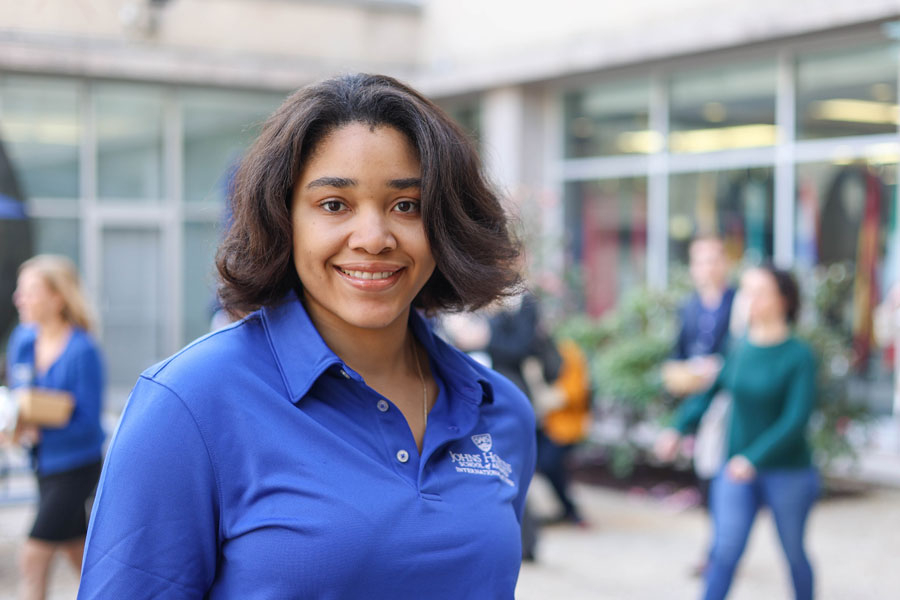 Kayla Madison Smith
Master of Arts in International Relations
Charles B. Rangel Fellow
Before joining the Johns Hopkins School of Advanced International Studies (SAIS), what were you doing?
Before attending SAIS in the Fall of 2021, I graduated from
Spelman College
with an honors B.A. in International Studies. Spelman developed my interdisciplinary framework to unpack the world's historical, sociopolitical, and economic linkages, equipping me with the intersectional and analytical skills to identify and implement solutions to tackle complex challenges. From serving as a Social Justice Fellow to graduating as a member of Phi Beta Kappa, I credit Spelman for transforming me into the global change agent I am today.
After graduating in the Spring of 2021, I served as a summer congressional intern in the Office of Congressman Joaquin Castro, writing policy memos and working on bills to advance the Congressman's work on the House Foreign Affairs Committee. I also reported on
Ambassador Gina Abercrombie-Winstanley's
('84 SAIS) historic position as the Chief Diversity and Inclusion Officer at the State Department in my capacity as a 2021 Pulitzer Center Reporting Fellow.
I knew I would thrive and evolve at SAIS, all while gaining a world-class education.
What led you to Johns Hopkins SAIS?
While I was fascinated by the redesign of the MAIR program and the network prospects I would gain as a SAIS student, it was SAIS alumna Sabrina Newton's experience that influenced my decision. Sabrina understood my hopes, dreams, and concerns about making the transition into graduate school. Her experience at SAIS reassured me; I knew I would thrive and evolve at SAIS, all while gaining a world-class education and the practical skills I would need to ground my future career.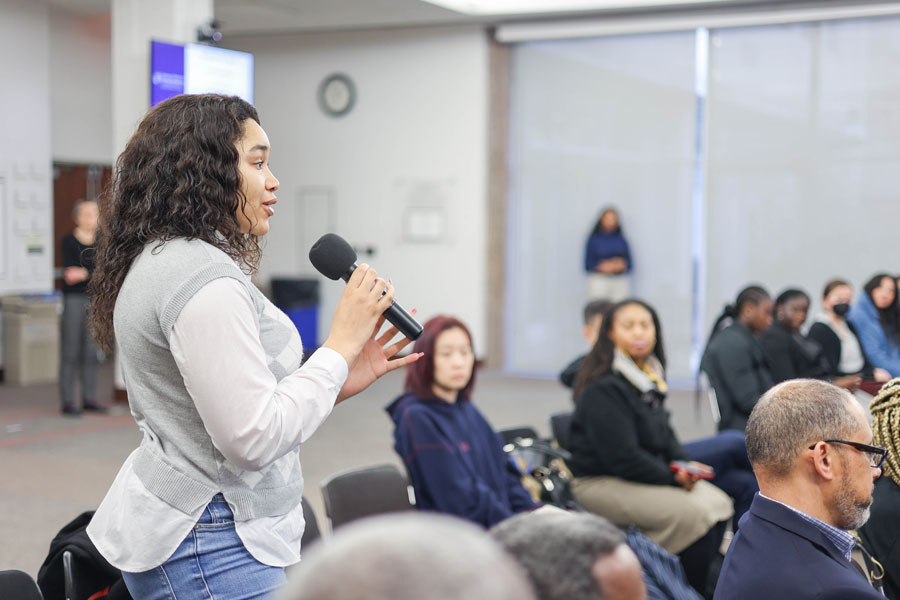 What has been your favorite experience at SAIS and why?
My favorite SAIS experience was moderating the
SAIS Black Student Union
panel discussion on Black women in international security. Facilitating a conversation between Danica R. Starks, Alexiaa Jordan, and Asha Castleberry-Hernandez about what it means to take up space as a Black woman in the national security and international relations fields was an honor.
What do you plan on pursuing after graduation?
After graduation, I will enter the U.S. Foreign Service as a Public Diplomacy Officer, fulfilling my Rangel Fellowship. I look forward to leading with humanity and ethical practices at the forefront of my public service career.
If you could give one piece of advice to new SAIS students, what would that be?
Graduate school is a chance to gain expertise and credibility, but don't let that distract you from being an engaged student. Be sure to take advantage of all SAIS has to offer, such as high-profile speaker events, various clubs, career treks, and a plethora of events that pique your mind.
---
If you are looking to learn more about what it's like to be a current student at Johns Hopkins SAIS, we encourage you to schedule a virtual appointment with one of our Admissions Fellows.
Enjoyed reading Kayla's experience? Learn more about our Master of Arts in International Relations.

Back to Student Stories