A Global Education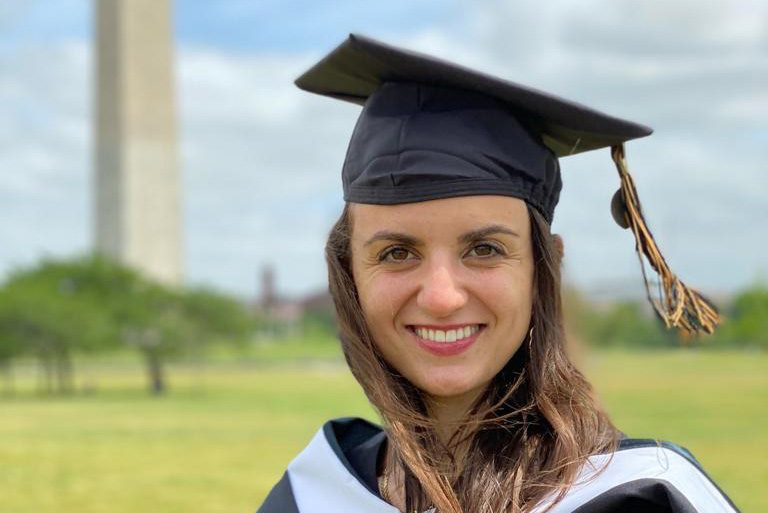 Alissa Pavia
MA '20
First Year: SAIS Europe
What encouraged you to apply to Johns Hopkins SAIS? 
Johns Hopkins SAIS stood out to me because of its international background and because of the comprehensive curricula that it provides its students. As a dual Italian-American citizen, I felt that the SAIS Europe two-year program was the perfect fit for me. I grew up not far from Bologna (in Milan) and felt that the school was able to capture the essence of both Italian (and more generally, European), and American culture. I was also attracted to the economics and language requirements. I believe these two are fundamental for understanding the geopolitical challenges that we are facing today and no other school is able to provide such a strong curricula.

What were you doing before attending the school?
I worked as the EU Affairs Officer for the Brussels-based office of the American Jewish Committee, where I did advocacy work to combat anti-Semitism. Before that, I was the Program Manager fat the European Foundation for Democracy, where I was in charge of developing their countering-violent extremism program.

What were some of the extracurricular activities you participated in as a student?
I took part in several study trips and career treks. The trip I took to the Philippines through the SAIS Women Lead Practicum in January 2020 is my fondest memory. There, I had the chance to gain an invaluable experience on conducting field research. Moreover, I had the chance to visit places in remote rural areas of the Philippines that I would have otherwise not be able to explore. Conducting field research in urban-poor communities was a challenging yet rewarding experience, one that helped me understand the importance of doing research.
 
I also took part in the trip to Tunisia during my first year at SAIS Europe. We had the chance to interview several government officials and a dozen members of civil society organization on the ongoing democratization process the government is facing. This trip presented a unique opportunity to first-hand study the challenges Tunisia is undergoing in the aftermath of its uprisings.

What are your post-graduation plans?
I am currently working at the United Nations Interregional Crime and Justice Research Institute as their Drug Control and Crime Prevention Intern where I provide research on illicit financial flows and asset recovery methods. The overall UN-EU project seeks to help countries from North African and East Europe deprive criminals of their illicit gains through trainings and mentoring and I myself am providing research material to the team on both Tunisia as well as Armenia.
 
Starting late July, I will become the next Research Assistant at the NATO Parliamentary Assembly. I will be monitoring and researching a variety of security issues, ranging from those relating to the Middle East to the broader framework of Women, Peace and Security, and will be providing Committee Directors or Senior Management the research and writing necessary for the drafting of Assembly reports and other documents such as background information documents and drafts of speeches.

Could you please tell us about the fellowships that you were awarded to support your graduate studies? 
While at SAIS, I was the recipient of the Fouad Ajami Fellowship. This grant funded my activities in Israel during the summer where I conducted field research on the Women of the Wall, a feminist movement that seeks to gain religious freedom at the Western Wall in Jerusalem. Moreover, for my second year at SAIS, I was awarded the Peace Fellowship by the Rotary in Milan, a grant which allowed me to fund most of my graduate studies. I am incredibly grateful to all the donors that chose to help me during this time of my life, and immensely happy to have received my degree from SAIS.

Back to Student Stories