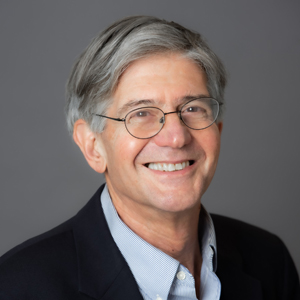 Dean
James B. Steinberg is the tenth Dean of SAIS. Previously, he served as University Professor of Social Science, International Affairs and Law at Syracuse University, where he was Dean of the Maxwell School of Citizenship and Public Affairs for five years. Prior, he served as Deputy Secretary of State to Secretary Hillary Rodham Clinton, from 2009-2011. From 2005-2008, Steinberg was Dean of the Lyndon B. Johnson School of Public Affairs. From 2001 to 2005, Mr. Steinberg was vice president and director of Foreign Policy Studies at the Brookings Institution. Mr. Steinberg was deputy national security advisor to President Bill Clinton from 1996 to 2000.

Steinberg's most recent books are A Glass Half Full? Rebalance, Reassurance and Resolve and Strategic Reassurance and Resolve: US-China Relations in the 21st Century He has also authored Difficult Transitions: Foreign Policy Troubles at the Outset of Presidential Power (Brookings 2008) with Kurt Campbell.

Steinberg received his A.B from Harvard College and a J.D. from Yale Law School.

---
Vice Dean for Education and Academic Affairs
Dr. Nwankwor is Vice Dean for Education and Academic Affairs and serves as a Lecturer and Director of SAIS Women Lead (SWL). Her primary areas of specialization are Comparative Politics with a focus on African politics, and Women and Gender Studies. Within women and gender studies, her research and teaching interests include women's political participation with an emphasis on ministerial level politics in Africa, women's health and health policy, feminist international relations, and the political economy of gender in Africa.



---
Vice Dean for Faculty Affairs
Filipe Campante is Vice Dean for Faculty Affairs and Bloomberg Distinguished Associate Professor of International Economics at the Johns Hopkins University School of Advanced International Studies (SAIS) and at the Department of Economics at the Johns Hopkins Krieger School of Arts and Sciences. From 2019 to 2021, he served as the Vice Dean for Education and Academic Affairs at SAIS. Campante is interested in political economy, development economics, and urban/regional issues. His research looks at what constrains politicians and policy makers beyond formal checks and balances: cultural norms, institutions, media, political protest. In particular, his research has focused on how these informal constraints are affected by the spatial distribution of people and economic activity, by access to information, by the evolution of cultural norms, and by the structure of the economy.

---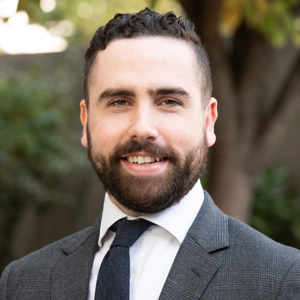 CHRISTOPHER M. CROSBIE
Senior Advisor to the Dean
Christopher M. Crosbie is the Senior Advisor to the Dean at Johns Hopkins School of Advanced International Studies. In this role, he assists the Dean in the development of strategic plans and oversees priority initiatives and projects, including the school's move to 555 Pennsylvania Avenue. Previously, he was the Associate Director of the Henry A. Kissinger Center for Global Affairs at SAIS. Prior to Johns Hopkins University, Christopher worked in the Obama administration, serving as Assistant to the Chief of Staff and Executive Associate Director in the Office of Management and Budget (OMB) at the White House, where he was responsible for issues ranging from international assistance to organizational management and development. He also served in the Bureau of Diplomatic Security at the U.S. Department of State and worked in the Northern Ireland Bureau at the British Embassy in Washington, DC. He holds a Master of Science in International and European Politics from the University of Edinburgh and a Bachelors in International Studies from American University's School of International Service.

---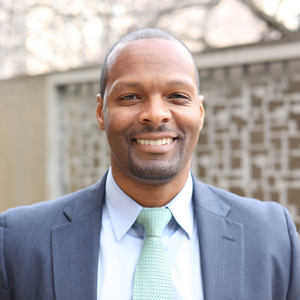 MARK BAILEY
Senior Associate Dean of Finance and Administration
Mark Bailey is the Senior Associate Dean for Finance and Administration at Johns Hopkins University School of Advanced International Studies. In this role, he oversees all financial and administrative areas at SAIS, including planning and budget, human resources, facilities, information technology, and security.

Prior to joining SAIS, Mark worked at Johns Hopkins Technology Ventures, supporting the commercialization, protection, and translation of university intellectual property into products and services for the benefit of society. In this role, Mark managed all budgeting, financial operations, and relationships inside and outside the university, as well as information technology, human resources, and general operations.

He has been at Johns Hopkins University since 2011 and has worked in several other financial and administrative roles, including as the interim Senior Director of Finance and Administration for the Libraries and Museum in 2022—a position he held simultaneously with his role at Johns Hopkins Technology Ventures. He has also worked in the Whiting School of Engineering, School of Medicine, and central finance.

Mark has an MBA from Towson University/University of Baltimore, and a bachelor's in business administration from the University of Baltimore.

---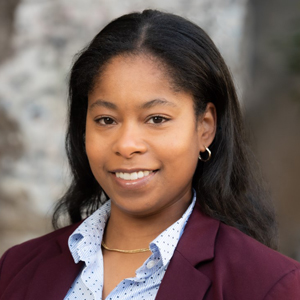 KHADIJA HILL
Associate Dean of Development and Alumni Relations
As associate dean for development and alumni relations, Khadija Hill leads SAIS' development, constituent engagement, and donor communications efforts. Since joining SAIS in 2016, Khadija has held multiple development positions, most recently as the director of development responsible for leading the School's major gift officers domestically and across Asia, Latin America, and the Middle East, as well as the corporate and foundation relations team partnering with faculty across SAIS.

Before joining Johns Hopkins, Khadija spent five years at Resources for the Future, first in research and grants administration, then developing an annual giving program, designing a campaign around leadership projects while managing the board of advisors. She began her career in finance and banking before transitioning to advancement. Khadija received her MS in international relations from Troy University and BS from the University of Georgia.

---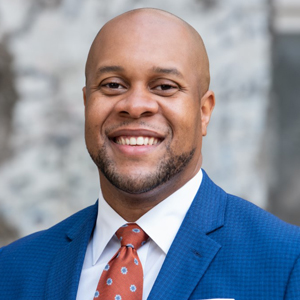 KHOREY BAKER
Assistant Dean of Student Affairs
Khorey Baker has served as Assistant Dean of Student Affairs since October 2021. He manages student support and crisis management, new student orientation, student diversity initiatives, off-campus housing and advises the Student Government Association (SGA) and other vibrant SAIS student organizations. Previously, Baker served for seven years as the SAIS Director of Student Life. He is a passionate higher education administrator with several years of experience working in student development at other institutions including Rhodes College, The Florida State University and George Mason University. A Florida native, he received a Bachelor of Science from the University of North Florida and a Master of Science in Leadership and Policy Studies from the University of Memphis. An active member of his professional community, Baker has served in leadership roles within the Southern Association for College Student Affairs (SACSA) and is a member of NASPA - Student Affairs Administrators in Higher Education.

---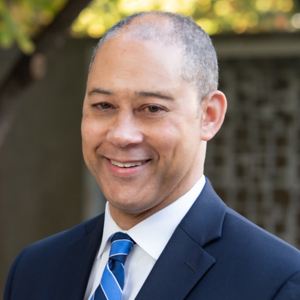 SIDNEY JACKSON
Assistant Dean of Global Recruitment and Enrollment
Since arriving in 2009, Sidney Jackson has provided strategic leadership and effective management of admissions for a range of duties related to enrolling high-achieving, passionate, and diverse students at the Washington, DC, Bologna, Italy and Hopkins-Nanjing campuses. His responsibilities include the design and implementation of marketing, recruitment, enrollment management and financial aid strategies, as well as cultivating faculty, student and alumni participation in recruiting activities for the school's degree programs. Prior to joining Johns Hopkins SAIS, Jackson served as Director of Marketing and Admissions for the Executive MBA program at Columbia Business School and Vice President for Diversity Recruiting at Morgan Stanley. Jackson is a member of the Association of Professional Schools of International Affairs (APSIA) and currently chairs the university's Admissions Director's Working Group which coordinates outreach to Historically Black Colleges and Universities and minority-serving institutions in the Washington, DC and Baltimore regions. He holds a BA from Canisius College, MEd from Boston University, and MA from New York University.

---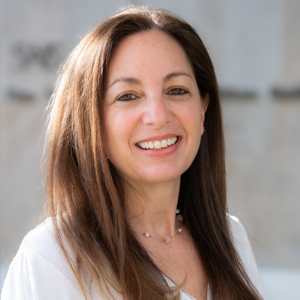 JULIE MICEK
Assistant Dean of Academic Affairs 
Julie Micek oversees the Office of Academic Affairs that encompasses academic programming and services, advising, assessment, degree programs, non-degree and executive education, and summer and pre-term programs. She is responsible for curriculum and program planning, development and educational initiatives. She maintains and develops academic policies, services and programs that support students, administrators and faculty across the school and its campuses. Prior to working at Johns Hopkins SAIS, she was the Assistant Director of Student Activities at New York University overseeing student leadership, commuter issues, co-curricular programming, and advising over 200 student organizations. She has also worked in college marketing, representing Fortune 100 and 500 companies and products. She received her BA in communications from University of Maryland and her MA in student personnel administration in higher education from New York University.

---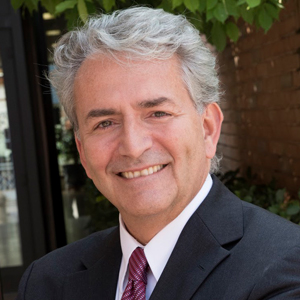 Director of SAIS Europe, Eni Professor of International Economics
Michael Plummer has been Director of SAIS Europe since 2014. A SAIS Professor of International Economics since 2001 and the Eni Professor of Economics since 2008, he was Head of the Development Division of the Organization for Economic Co-operation and Development (OECD) in Paris from 2010 to 2012; an associate professor at Brandeis University (1992-2001); and Editor-in-Chief of the Journal of Asian Economics (Elsevier) 2007-2015 (currently Editor-in-Chief Emeritus). He was president of the American Committee on Asian Economic Studies (ACAES) from 2008 until 2015. A former Fulbright Chair in Economics and Pew Fellow in International Affairs at Harvard University, he has been an Asian Development Bank (ADB) distinguished lecturer on several occasions and team leader of projects for various organizations including the Association of Southeast Asian Nations, the United Nations, the OECD, the ADB, the World Bank, and the World Trade Organization. He has taught at more than a dozen universities in Asia, Europe, and North America. Professor Plummer has advised several governments on the Transpacific Partnership (TPP) negotiations and is member of the editorial boards of World Development, the Asian Economic Journal; and the Journal of Southeast Asian Economics (formerly ASEAN Economic Bulletin). He is author/co-author of over 100 journal articles and book chapters. His PhD is in economics from Michigan State University.

---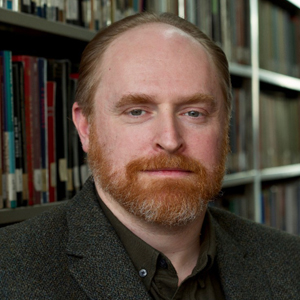 American Co-Director of the Hopkins-Nanjing Center, Resident Professor of Political Science
Adam K. Webb is the American Co-Director of the Hopkins-Nanjing Center (HNC), where he also serves as Resident Professor of Political Science. He has been a faculty member since 2008. He previously taught at Princeton and Harvard and was a Visiting Scholar at the American Academy of Arts and Sciences. His research interests cut broadly across political thought, globalization, and critiques of modernity. He has also engaged topics connected with politics on the ground, including social movements, alternative development, and public opinion on cosmopolitanism and the rise of China. He brings an international perspective to HNC and Sino-American relations, including a background of living in England, Spain, the US, and China, as well as doing fieldwork in Latin America, the Middle East, Africa, and South Asia. He is the author of three books, including
Beyond the Global Culture War
(2006),
A Path of Our Own: An Andean Village and Tomorrow's Economy of Values
(2009), and
Deep Cosmopolis: Rethinking World Politics and Globalisation
(2015). He is currently completing a book project laying out a traditional pluralist vision of future global constitutional order. He received his AB in Social Studies from Harvard and his MA and PhD in Politics from Princeton.
---
The board of advisors serves as a critical source of counsel to the dean in setting the course for the school's future.

Membership is international in scope and is comprised of university trustees, alumni of the school, public and private sector leaders, and community members who share a commitment to preparing leaders in the field of international affairs. Members serve as ambassadors for the school, promoting its programs to external constituencies and working with school leadership to ensure its strength and advancement.

CHAIR
Lee S. Kempler '91
Chief Operating Officer of Assured Investment Management
VICE CHAIR
Marijke Jurgens-Dupree '92
 
Robert J. Abernethy JHU '62
President, American Standard Development Co.
Jeff Bell JHU '88
CEO, LegalShield 
David H. Bernstein JHU '57
Consultant, Carisam-Samuel Meisel Inc.
Ludovico Feoli
Executive Director, Center for Inter-American Policy & Research, Tulane University

Todd A. Fisher '91
Fellow, Advanced Leadership Initiative, Harvard University
Pamela P. Flaherty '68
Former President and Chief Executive Officer, Citi Foundation
Peter A. Flaherty B '67, '68
Managing Director, Arcon Partners, LLC
Louis J. Forster JHU '82, '83 
Partner, Green Visor Capital
Jesse Friedlander '02
Co-Founder and Chief Investment Officer, Des Voeux Partners
Valerie Gadala-Maria '13
Director, Unimar Financial Services 
Richard P. Gildea B '83, '84
Former Managing Director (Retired), J.P. Morgan
John Graham '79
Chief Executive Officer, Liminal Partners Ltd.

Lt. Katherine S. Harvey, '11
Adjunct Assistant Professor, Center for Security Studies at Georgetown University
Timothy J. Jennison '91
Partner and Managing Director, The Boston Consulting Group
Edward P. Joseph '81
Senior Fellow and Professional Lecturer, Johns Hopkins School of Advanced International Studies Executive Director, National Council on US-Libya Relations
Dennis Lockhart '71 
Senior Fellow, Mossavar-Rahmani Center for Business and Government, Harvard Kennedy School Distinguished Professor-of-the-practice, Sam Nunn School of International Affairs, Georgia Tech Principal, Navigation Capital Partners
Elizabeth Madigan Jost B '97, '98
Chief Operating Officer, Morgan Stanley Latin America
Jill McGovern
President, M&M Enterprises
Senior Consultant, American Institute for Contemporary German Studies, Johns Hopkins University
Richard R. Nijkerk '89
Director, Nijvest Asia, Nijkerk Group
Ned S. Offit JHU'87, '93
Co-Chief Executive Officer, Offit Capital
L. Peter O'Hagan '87
Managing Director, The Carlyle Group
Sarah B. O'Hagan '86
Co-Chair, International Rescue Committee
Anika Penn, '10
Unlisted Equities, Baillie Gifford
Kathleen M. Pike B '81, JHU '82, JHU '83
Professor of Psychology, Executive Director and Scientific Co-Director, Global Mental Health Program, Columbia University
Sean Ryan '93
Partner, A.T. Kearney
George Siguler
Managing Director, Siguler Guff & Company LP
Michael St. Germain JHU'14, B'14, '15
Marketing Manager, Grow with Google
Gary M. Talarico '83 
Managing Partner, Cora Street Partners
Michael D. White '76
Former Chairman and CEO, DIRECTV
The SAIS Europe Advisory Council is composed of distinguished leaders from Europe and the United States who represent the private, public, and non-governmental sectors. The council plays an important role in the life of the school by providing strategic advice and financial support. Council members also serve as informal ambassadors of SAIS Europe in their home countries and strive to enhance the school's visibility worldwide.
Mr. James Anderson, Chairman (UK)
Chairman, KinnevikAB, Stockholm, Sweden
Partner, Baillie Gifford Investment Managers, Edinburgh, UK
Mr. Robert J. Abernethy (US) 
President, American Standard Development Company; President, Self Storage Management Company, Los Angeles, CA, US
Ms. Fiona Campbell (UK) 
Controller at BBC3, London, UK 
Mr. Marco dell'Aquila (Italy) 
Senior Adjunct Professor of Energy, Resources and Environment, Bologna, Italy
Chairman, Inspiratia, London, UK 
Ms. Anne Erni (US) 
Chief People Officer, Audible Inc., New York, NY, US 
Mr. Martin Fraenkel (UK) 
Retired, Former Vice Chairman, S&P GlobalPlatts, London,U.K.
Mr. D. Cole Frates (US) 
Founder, Renewable Resources Group, Los Angeles, US 
Mr. Wilhelm Hemetsberger (Austria)
Chairman, Ithuba Capital AG, Vienna, Austria 
Dr. Thomas Jetter (Germany) 
Managing Director and Founding Partner, Digital+ Partners
Non-executive Director, Ananda Ventures, Frankfurt, Germany

Dr. Kenneth H. Keller (US) 
Retired, Woodbury, MN, U.S.

Mr. Claes Lundman (Sweden)
Retired, Former President, CellMark Metals Division, CellMark AB, Stockholm, Sweden

Mr. Lorenzo Marchetti (Italy) Junior Advisory Council Member
Public & Government Affairs Associate at Everbridge, Bologna, Italy
Mag. Dr. Andreas Mailath-Pokorny (Austria) 
Rector, Musik und Kunst Privatuniversitaet der Stadt Wien, Vienna, Austria 
Ms. Jill McGovern (US) 
President, M&M Enterprises
Senior Consultant, American Institute for Contemporary German Studies, Johns Hopkins University Washington, DC, US 
Dr. Eric D.K. Melby (US) 
Founding Partner, The Scowcroft Group, Washington, DC, US 

Mr. Andrés Morana (US) Junior Advisory Council Member
SAIS MAIR Candidate 2023, Haymarket, VA, U.S.

Ms. Naneen Neubohn (US) 
Retired, Former Managing Director, Morgan Stanley Investment Banking, US, UK, France
Mr. John Parachini (US) 
Senior International Defense Researcher, RAND Corporation Arlington, VA, U.S.
Mr. Stefano Possati (Italy) 
President, Marposs S.p.A, Bentivoglio (BO), Italy 
Mr. Robert Singer (US) 
Member of Board of Directors, Coty Inc., Tiffany & Co., and Panera Bread, Milan, Italy 

Ms. Colleen Sullivan (US) Junior Advisory Council Member
SAIS Europe MAIA Candidate 2022, Arlington, VA, U.S.

Mr. Thomas B. Tesluk (US)
Special Representative of the SAIS Europe Advisory Council Chair for Recent Graduates' Engagement
Mr. Dominique Thormann (US/France) 
Former Executive Vice President and Chief Financial Officer, Renault Group, Paris, France

Mr. John Ulrich (US)
Vice President IB Coverage, J.P. Morgan Chase Investment Bank, London, UK

Mr. Romano Volta (Italy) 
President, Datalogic S.p.A, Calderera di Reno (BO), Italy 
Mrs. Alison von Klemperer (US) 
Consultant, Trustee, Carleton College 
Board member, Four Freedoms Park Conservancy 
Mr. Jack G. Wasserman (US) 
Lawyer, Director, Icahn Enterprises LP and Wendy's/Arby's Group Inc. New York, NY, US 
Dr. Bonnie S. Wilson (US) Co-Chair of the SAIS Legacy Circle
Member of Board, Osgood Center for International Studies, Bethesda, MD, US 
Honorary Members
Prof. Giuseppe de Vergottini (Italy) 
Professor of Constitutional Law, University of Bologna 
Lawyer, Bologna and Rome, Italy 
Prof. Romano Prodi (Italy) 
President, Foundation for Worldwide Cooperation
Former President of the European Commission
Former Prime Minister of Italy, Bologna, Italy

Mr. Raffaele Santoro (Italy) 
Consultant, Boston, MA, US
Ex-Officio Members
Jim Steinberg (US)
Dean, SAIS, Washington D.C., U.S.

Ronald J. Daniels (US)
President, Johns Hopkins University Baltimore, MD, U.S.

Michael G. Plummer (US/Italy)
Director, SAIS Europe and ENI Professor of International Economics Bologna, Italy
The Hopkins-Nanjing Council serves as a critical source of advice and counsel to the dean in setting the overall course for the school's partnership with Nanjing University. Membership is international in scope and is comprised of alumni, business and public sector leaders, and community members who share a commitment to the peaceful integration of China into the global system through education. Members serve as ambassadors for the Hopkins-Nanjing Center, promoting its programs to external constituencies and working with the HNC's leadership to ensure its strength and advancement.
John Lipsky, Chair 
Senior Fellow, Foreign Policy Institute, Johns Hopkins SAIS 
Former Acting Managing Director, IMF 
Quinn Campbell HNC '16 SAIS '17
Voodoo.io
Gerald Chan 
Chairman and Chief Executive Officer, Morningside Technologies 
Director, Hang Lung Properties Ltd.  
Sunny Dupree 
Attorney Mediator 
David Frey '95 
Management Consultant 
Alan G. Hassenfeld 
Chairman of the Executive Committee, Hasbro 
President, Hassenfeld Family Foundation 
F. Richard Hsu 
President, J.T. Tai and Co. Foundation 
Xinghong Hua HNC '93 SAIS '98 
Managing Director, Head of China Cerberus LP
Stephen O. Lesser SAIS '63 
Educational Consultant
Jill McGovern 
President, M&M Enterprises
Senior Consultant, American Institute for Contemporary German Studies, Johns Hopkins University 
Peter D. Nickerson 
Managing Director and Co-Founder, Growth Link Trade Services Co. Ltd 
Julie Reinganum '79
Master Chair, Vistage International

Audie Wong
Executive Director, China-United States Exchange Foundation
Shirley S. L. Yang JHU '99, '01 
Johns Hopkins School of Medicine 
Benjamin Yeung 
Executive Chairman, Far East Resources Group 
Chairman, Samuel Pollard Foundation