Give to SAIS Europe
Making a gift to SAIS Europe is easy.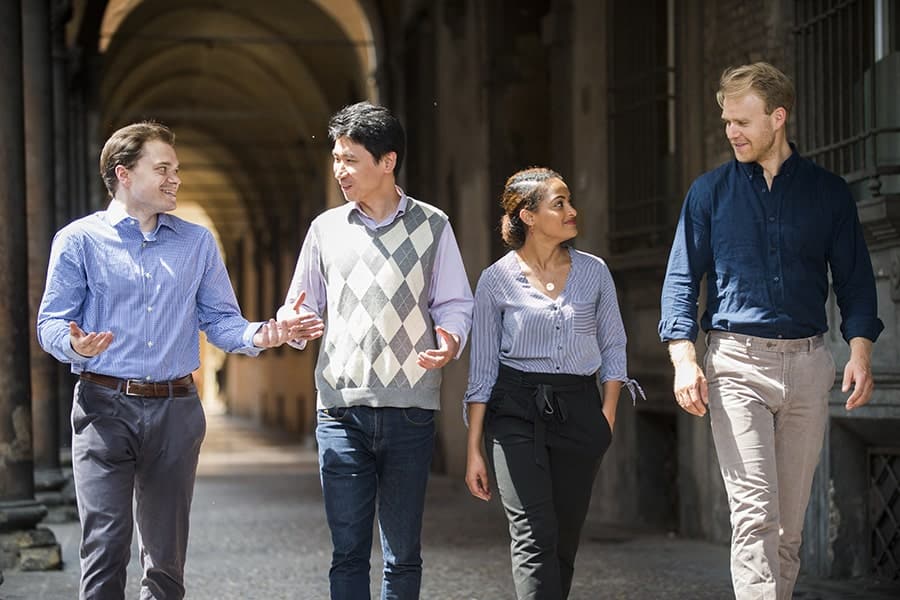 Donate Online
Make an online donation in Euro or US Dollars directly to SAIS Europe by credit card (VISA, MasterCard, American Express and Discovery). You can select several SAIS Europe campus-specific gift designations.

Make a Gift Online
Donate By Check
Please make your cheque payable to "The Johns Hopkins University" and send it to the SAIS Europe Office of Development (address below) together with the contribution form you can download here.
International Tax-Deductible Donations
All donations to SAIS Europe from the USA and Canada are tax deductible. Tax-deductible donations can also be made in the countries listed below through the Transnational Giving Europe network – an independent network of foundations based in Europe – or through other designated registered associations. Please note that some of these foundations and associations could retain a small fee from your contribution. For more information please contact your country's foundation/association or the SAIS Europe Development Office.

To make a tax deductible donation from one of the following countries, please follow the instructions below:
To make a tax deductible donation from one of these countries, please contact aadami@jhu.edu:
Bulgaria
Luxembourg
Romania
Slovenia
Spain
Hungary 
Other Ways To Donate
There are many additional ways you can donate to SAIS Europe:
Gifts of cash (either by check or credit card) or pledges (payable over a period of years)
Gifts of stocks (in the form of appreciated securities)
Gifts of closely held stock (If you own stock in a closely held corporation)
Gifts of personal property (all forms of tangible personal property)
Gifts that provide income (life-income gift program)
Gifts of real estate (any kind of real estate)
Gifts through bequests (to be forever associated with SAIS Europe)
Make a Gift Online