A Conversation with Damon Wilson
February 7, 2023
In the early 1990s, the collapse of the former Soviet Union seemed to herald a new era of ascendancy for democracy and democratic norms across the globe. But the West might have misread the extent and tenacity of the backlash from the world's autocratic regimes, said Damon Wilson, president and chief executive officer of the National Endowment for Democracy (NED). The NED is an independent nonprofit foundation dedicated to the growth and strengthening of democratic institutions around the world.
During a Dean's Speaker Series discussion at Johns Hopkins SAIS on February 7, 2023, Wilson noted how events during and after the 1990s demonstrated how a small number of power-hungry autocrats could manipulate a country's citizens into turning against one another, with the very deadly consequences. He specifically cited the ugly turn of events in the Balkans (during the bloody breakup of the former Yugoslavia, which gathered pace in 1991), and in Rwanda (which suffered a genocide in 1994).
Democracy doesn't deliver perfect outcomes, but, in essence if it works and the institutions hold, it builds in self-corrective mechanisms.

Damon Wilson
"We encountered real headwinds," Wilson said of the push by Western powers to promote democracy and other key policy initiatives such as NATO enlargement in the post-Soviet era. "And I think we totally underestimated this. This wasn't a benign environment in which people's inner yearnings could help determine the trajectory of history. Autocrats weren't giving up without a fight."
As autocrats get bolder and more sophisticated in their deployment of the tools and tactics of repression in one country after another, he said, it is even more important than ever to stand firm in defense of democracy. "We have to innovate; we have to raise our game," Wilson stated. "We're in a fight for these [democratic] rights right now."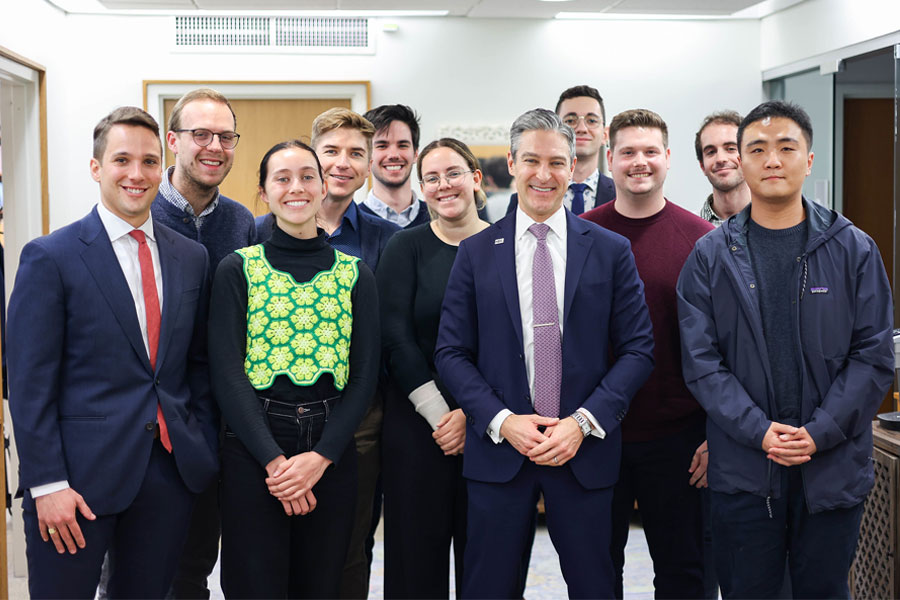 Despite the setbacks of recent years, Wilson emphasized that democracy remains the system of government that offers the best chances for freedom, human dignity, and a decent quality of life for people around the world. "Democracy doesn't deliver perfect outcomes," he noted. "But, in essence if it works and the institutions hold, it builds in self-corrective mechanisms."
Before joining the National Endowment for Democracy, Wilson was executive vice president at the Atlantic Council, a Washington, DC-based think tank. Previously, he served as special assistant to the President and senior director for European Affairs at the National Security Council. He also served at the US Embassy in Baghdad, Iraq as the executive secretary and chief of staff, where he helped manage one of the largest US embassies during a time of conflict.
Wilson has a master's degree from Princeton University's School of Public and International Affairs, and a bachelor's degree from Duke University, where he was a Benjamin N. Duke Leadership Scholar.
View Album