Our Legacy | SAIS Europe
The vision for SAIS Europe dates back to 1955 when Professor C. Grove Haines, a diplomatic historian at the school, decided to launch a pioneering experiment in international education outside of the United States.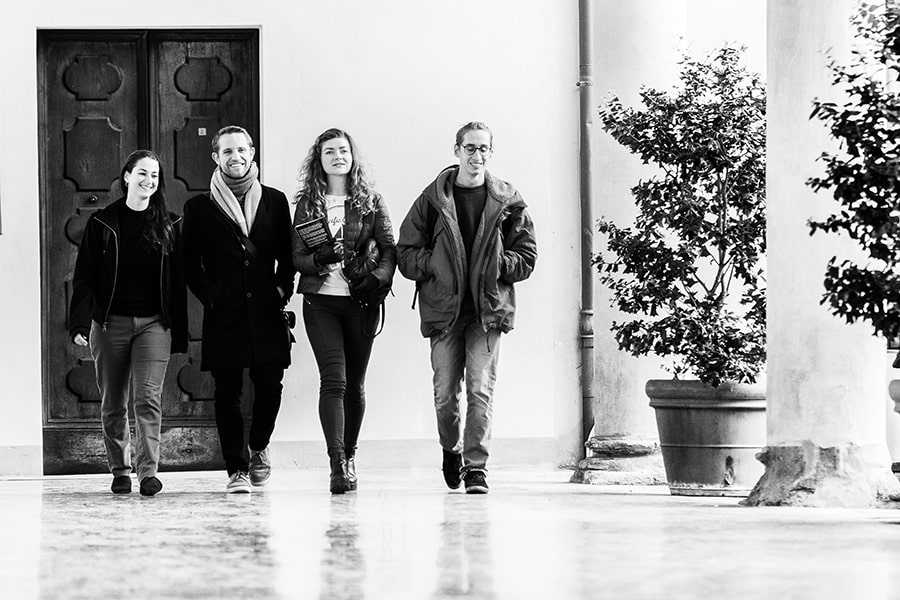 Haines wanted students to experience living and studying together under a multinational faculty in an international environment, thereby encouraging cross-cultural communication and fostering collaboration among future world leaders.

Bologna, Italy was the natural choice for the school's European campus due to the city's social and political vitality, readily accessible gateway to Europe, North Africa and the Middle East, as well as Haines's friendship with the rector of the University of Bologna-the oldest university in Europe.

In 1955, the school opened its first overseas campus and welcomed of students, some of whom traveled from the US to Italy by ocean liner. Today, the campus is known as SAIS Europe and welcomes approximately 200 students from 40 countries who train under a resident core and language faculty, together with adjunct professors from Europe's leading institutions and organizations.

Our degree programs emphasize international economics, international relations, EU policy and global risk with options to specialize in a broad range of other policy areas and geographic regions. And although the majority of students at SAIS Europe only spend one year in Bologna, they maintain a deep connection to their adopted city and often return to campus to reconnect and celebrate class reunions.