Students Create the Perfect Pitch
Perfect Pitch is an annual event hosted by the Career Services team in Washington DC.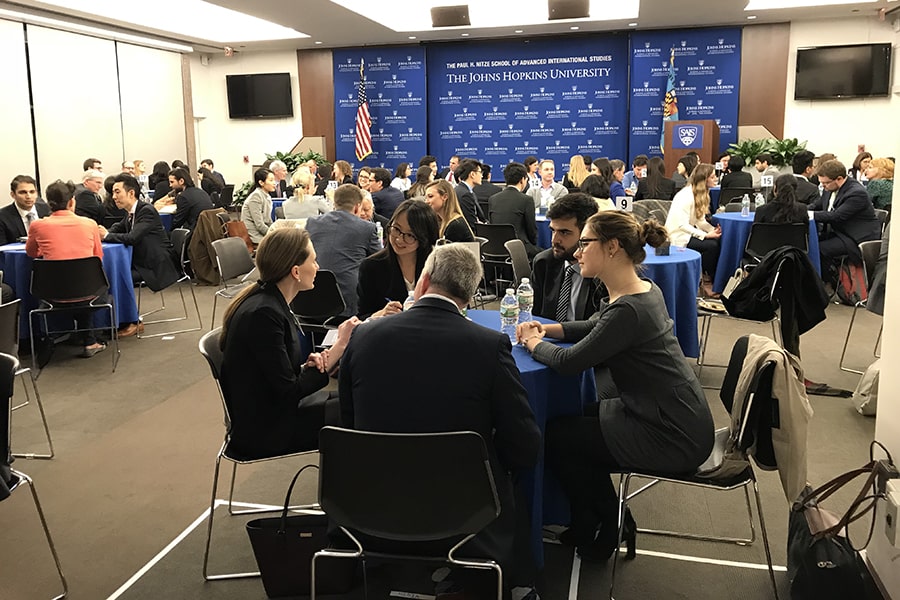 Students participating in the Perfect Pitch workshop practice their 'Perfect Elevator Pitch' with alumni representing all sectors.
The workshop is a great example of the school's active alumni network supporting students. Students receive valuable feedback and gain advice from accomplished alumni working in the fields of international finance, climate and energy, international development, national security, and more.
This year, 50 employers were represented at the workshop including Deloitte, the US Department of State, Organization for Security and Co-operation in Europe, German Marshall Fund of the United States, BlackRock, Congressional Research Service, International Finance Corporation, World Bank Group, Booz Allen Hamilton, and the Center for Climate and Energy Solutions.