Summer Academy | Washington DC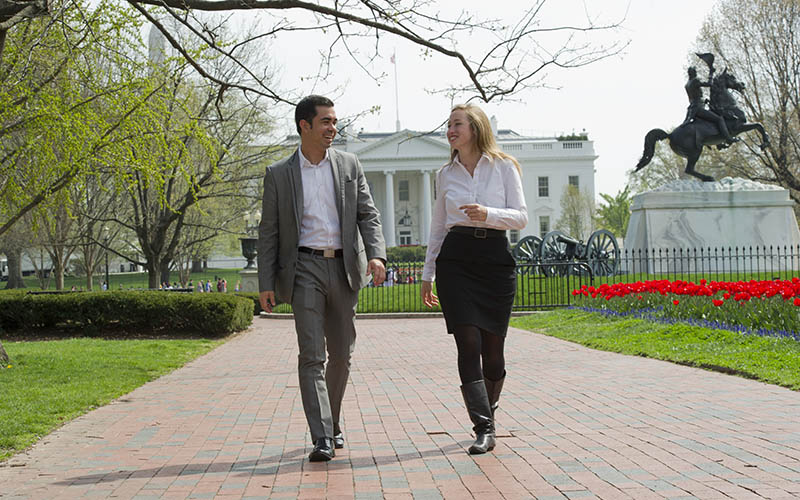 The Washington DC Summer Academy will not be offered in 2020.
Curriculum
Learn about national security, contemporary security challenges, cybersecurity, and nuclear weapons proliferation through a course on The Essentials of Statecraft, Strategy, and US National Security.
JHU students apply through the university's Office of Study Abroad. 

Non-JHU students interested in 2021 programming can apply through Johns Hopkins SAIS Summer Programs as non-degree students. The application is typically available beginning January 15.


Application Requirements:
Undergraduate transcript
Resumé
Personal statement
Two academic references
Application fee: $50
Undergraduate sophomores, juniors, and seniors may apply. The program is also open to recent college graduates who have completed their undergraduate degree within the past two years.

Students who successfully complete the Summer Academy course(s) will earn up to four graduate credits from Johns Hopkins SAIS. These credits can be transferred back to your home institution. Credits will also transfer to most Johns Hopkins SAIS degree programs. 
Non-JHU students applying for financial aid will need to request aid through their home institutions. Check with your school to request a consortium agreement. The Johns Hopkins SAIS Financial Aid Office can work with your school to help complete the consortium agreement, if necessary. They can be contacted at saisfinaidinfo@jhu.edu.


2020 Direct Costs
Tuition (4 credits)
$4,400
Program Fee
$1,675
Housing
$1,625
Total Direct Costs
$7,700

Non-JHU students will be required to show proof of insurance by a U.S. provider. 



2020 Indirect Costs
Board
$500
Books & Supplies
$100
Personal Expenses
$375
Travel Allowance
$400
Total Indirect Costs
$1,375
Learn More
Contact Johns Hopkins SAIS Summer and Non-Degree Programs at sais.summer@jhu.edu or +1 (202) 663-5671 to speak with an advisor for more details about the Washington DC Summer Academy and application requirements. JHU undergraduates may also visit the Office of Study Abroad on the Homewood campus at Levering Hall, Suite 04B.