Summer Academy | SAIS Europe
The SAIS Europe Summer Academy will launch in Summer 2022.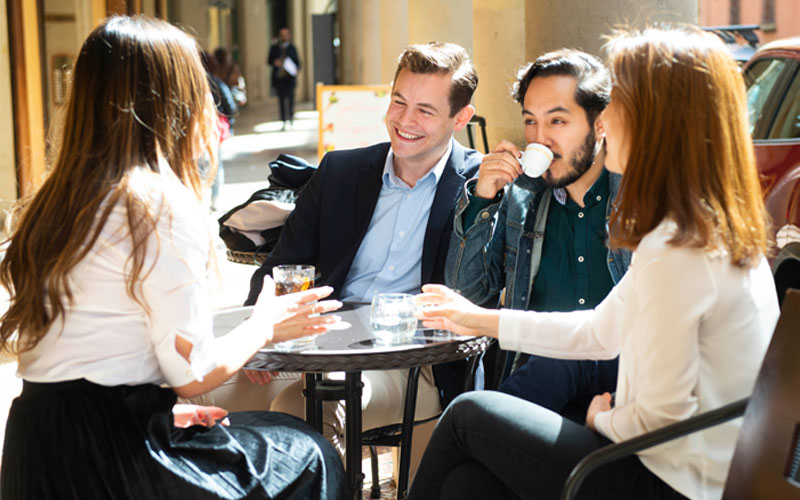 Spend four weeks of your summer exploring international affairs in the heart of Europe. Rising sophomores, upperclassmen, and recent college graduates earn four graduate-level credits studying with Johns Hopkins SAIS' world-class faculty in Bologna, Italy.
Curriculum
Learn about politics, diplomacy, security, and good governance through two consecutive courses in Contemporary European Politics and The Geopolitics of Organized Crime. 

The courses feature classroom lectures in the mornings and site visits or guest speakers in the afternoons. Two Friday excursions will take you to top destinations in the region for in-depth experience outside the classroom.
Program highlights include:
Learn about the current state of affairs in Europe including the rise of populism, xenophobia, soft-authoritarianism, electoral volatility, and Brexit.
Study the contemporary patterns and characteristics of transnational organized crime and illicit markets and answer key questions related to geopolitical stability and instability.
Excursions to Rome and Monte Sole to learn about Italian history, politics, and culture.      
Studying in Bologna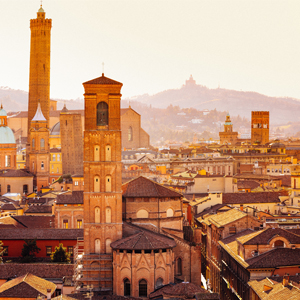 Find out why SAIS Europe alumni recall their time on campus as the best year of their lives. Bologna, Italy consistently ranks in the top 10 European cities for quality of life. The campus' small scale and collegial atmosphere means that students eat lunch with their professors, debate issues in seminar-style courses with classmates from around the globe, and build the foundations for lifelong friendships and professional networks.
Undergraduate sophomores, juniors and seniors may apply. The program is also open to recent college graduates who have completed their undergraduate degree within the past two years.

Students who successfully complete the Summer Academy course(s) will earn up to four graduate credits from Johns Hopkins SAIS. These credits can be transferred back to your home institution. Credits will also transfer to most Johns Hopkins SAIS degree programs. 
As a four-week program, the SAIS Europe Summer Academy does not require a student visa. Students who are citizens or permanent residents of nations within the European Union do not need a visa to visit Italy. Citizens and permanent residents of nations outside the European Union, including the United States, can attend the program on a tourist visa. Johns Hopkins SAIS and the Office of Study Abroad will assist you in obtaining visas and necessary documentation.