Summer Academy | SAIS Europe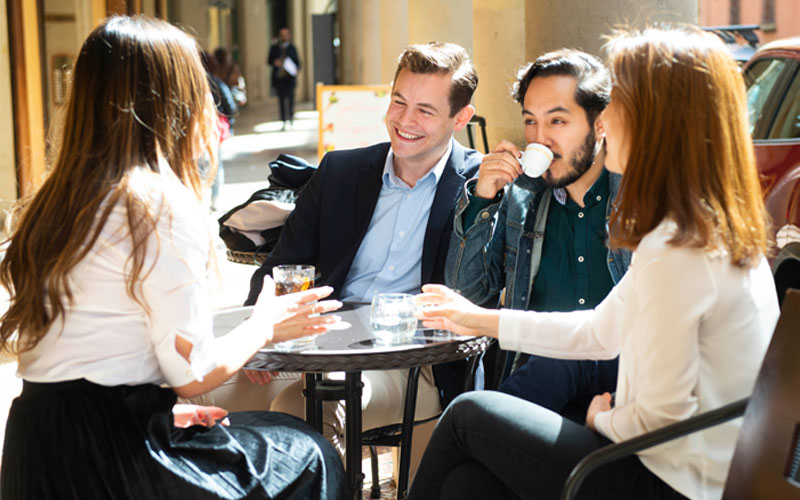 June 1–June 26, 2020
Spend four weeks of your summer exploring international affairs in the heart of Europe. Rising sophomores, upperclassmen, and recent college graduates earn four graduate-level credits studying with Johns Hopkins SAIS' world-class faculty in Bologna, Italy.
Students should arrive in Bologna on Thursday, May 28th to check-in to their housing and to attend a mandatory weekend orientation.
Curriculum
Learn about politics, diplomacy, security, and good governance through two consecutive courses in Contemporary European Politics and The Geopolitics of Organized Crime. 

The courses feature classroom lectures in the mornings and site visits or guest speakers in the afternoons. Two Friday excursions will take you to top destinations in the region for in-depth experience outside the classroom.
Program highlights include:
Learn about the current state of affairs in Europe including the rise of populism, xenophobia, soft-authoritarianism, electoral volatility, and Brexit.
Study the contemporary patterns and characteristics of transnational organized crime and illicit markets and answer key questions related to geopolitical stability and instability.
Excursions to Rome and Monte Sole to learn about Italian history, politics, and culture.      
Course Offerings
Instructor:

Erik Jones

Course Description:

Populism, xenophobia, soft-authoritarianism, electoral volatility, Brexit.  This doesn't look like your grandparents' Europe.  That Europe was famously engaged in a bold project to unify the continent under democracy and the rule of law.  By most appearances, this Europe is not.  But maybe it isn't so different.  The purpose of this course is to put the contemporary politics of Europe into perspective.  Sure, there are important changes in the pattern of electoral competition taking place across the Continent (and with the British Isles very much included).  The pattern of European integration is changing as well.  So is that complex political arrangement we call 'democracy'.  And so is the way European's promote their core values.  But beneath all the turmoil bubbling away at the surface, we can easily trace line of continuity and progress.  These lines are important to help us sort out where Europe is actually headed – meaning how far we should expect European politics to deviate from the path toward peaceful prosperity, and how seriously we should be concerned about the fate of the European project.  The course mixes insights on national performance, both East and West, with a clear-eyed introduction to the institutions of the European Union and the compromises at the heart of that thing we call 'Europe'.  The conclusions we draw are important not just for understanding contemporary European politics, but also for the transatlantic relationship and the future of world order.


Instructor:

Francesco Strazzari

Course Description:

The course gives students a comprehensive understanding of contemporary patterns and characteristics of transnational organized crime, illicit markets, and trafficking activities. It does so through a broad set of analytical tools, that are not limited to criminal justice, but rather include political science, international relations, political economy, and political sociology. After offering an overview of what and how we know about organized crime, we will examine variations in its contemporary forms in the international arena, addressing key questions related to geopolitical stability and instability – therefore debating the nexus with state fragility, development, and security (terrorism).


Studying in Bologna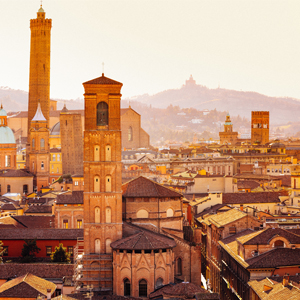 Find out why SAIS Europe alumni recall their time on campus as the best year of their lives. Bologna, Italy consistently ranks in the top 10 European cities for quality of life. The campus' small scale and collegial atmosphere means that students eat lunch with their professors, debate issues in seminar-style courses with classmates from around the globe, and build the foundations for lifelong friendships and professional networks.
JHU students apply through the university's Office of Study Abroad. 
Non-JHU students apply through Johns Hopkins SAIS Summer Programs as non-degree students. 
Application Period: January 15 – March 15

Application Requirements:
Undergraduate transcript
Resumé
Personal statement
Two academic references
Application fee: $50
Application Instructions:
In the online application under Program of Study section, please select the following:
Applying for Direct Admission: No
Degree Type: Non-Degree
Program: SAIS Summer Academy
Undergraduate sophomores, juniors and seniors may apply. The program is also open to recent college graduates who have completed their undergraduate degree within the past two years.

Students who successfully complete the Summer Academy course(s) will earn up to four graduate credits from Johns Hopkins SAIS. These credits can be transferred back to your home institution. Credits will also transfer to most Johns Hopkins SAIS degree programs. 
As a four-week program, the SAIS Europe Summer Academy does not require a student visa. Students who are citizens or permanent residents of nations within the European Union do not need a visa to visit Italy. Citizens and permanent residents of nations outside the European Union, including the United States, can attend the program on a tourist visa. Johns Hopkins SAIS and the Office of Study Abroad will assist you in obtaining visas and necessary documentation.

Students will stay in shared apartments in the heart of Bologna's historic center within walking distance to campus. Apartments will include a kitchenette, on-site laundry facilities, high-speed wireless internet, and weekly cleaning services. Students will check-in to apartments on Thursday, May 28th and check-out on Sunday, June 28th. Housing is included in the program cost and is required for all students.
A mandatory orientation is planned the first weekend that students arrive. Weekly continental breakfasts and lunches will also be included Monday through Thursday of the program at the SAIS Europe café.
Cost of Attendance and Financial Aid
Non-JHU students applying for financial aid will need to request aid through their home institutions.  Check with your school to request a consortium agreement. The Johns Hopkins SAIS Financial Aid Office can work with your school to help complete the consortium agreement, if necessary. They can be contacted at saisfinaidinfo@jhu.edu.
Direct Costs
Tuition (4 credits)
$4,400
Program Fee
$1,675
Housing
$1,625
Student Health Insurance for non-JHU students*
$45
Total Direct Costs
$7,745
Indirect Costs
Airfare
$1,200
Board
$350
Books & Supplies
$100
Personal Expenses
$375
Travel Allowance
$400
Total Indirect Costs
$2,425
 *Travel insurance is required for all non-JHU students who are non-European citizens and is automatically billed.
Direct Costs
Tuition (2 credits)
$2,200
Program Fee
$1,250
Housing
$1,140
Student Health Insurance for non-JHU students*
$45
Total Direct Costs
$4,635
Indirect Costs
Airfare
$1,200
Board
$175
Books & Supplies
$50
Personal Expenses
$188
Travel Allowance
$200
Total Indirect Costs
$1,813
 *Travel insurance is required for all non-JHU students who are non-European citizens and is automatically billed.
Learn More
Contact Johns Hopkins SAIS Summer and Non-Degree Programs at sais.summer@jhu.edu or +1 (202) 663-5671 to speak with an advisor for more details about the SAIS Europe Summer Academy and application requirements. JHU undergraduates may also visit the Office of Study Abroad on the Homewood campus at Levering Hall, Suite 04B.