Language Studies
Open doors to new professional possibilities through the study of a language. You will develop vocabulary and communication skills to enhance your academic studies and advance your career.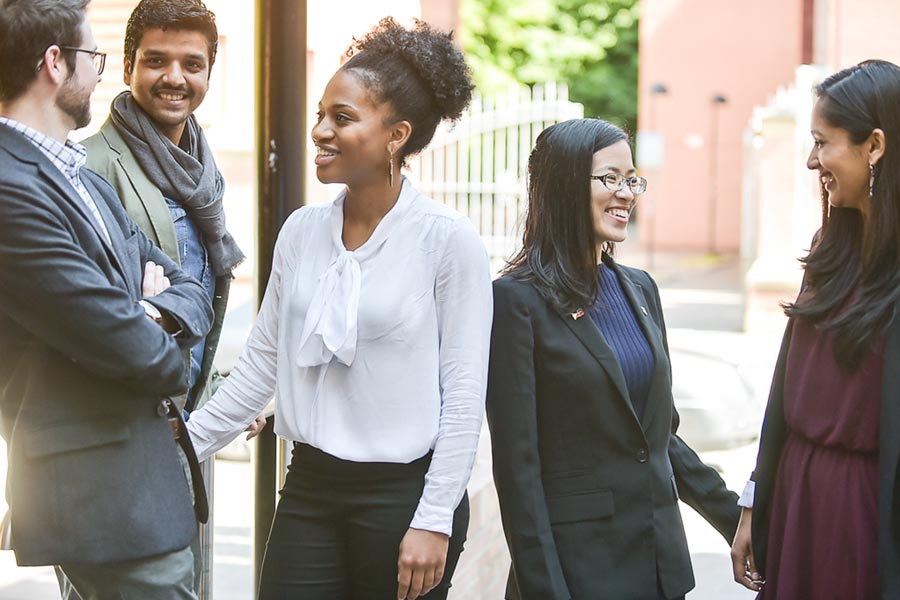 Languages of Study
Our robust language studies program, emphasizing current political and economic topics, trains you to achieve language proficiency in a non-native language. Small class sizes provide an ideal environment for individualized attention from experienced instructors. Through interactive and communicative language activities such as debates, simulations and political discussions, students are given the opportunity to build, develop, and enhance their language acquisition. Classes incorporate the use of foreign newspapers, video and radio documentaries, blogs, and newscasts. Classroom topics range from current events to domestic and international politics and may focus on economics, national security and culture.
 
Arabic
Chinese*
French
German **
Indonesian*
Italian **
Japanese*
Korean*
Persian (Farsi)*
Portuguese **
Russian
Spanish
*Taught at Washington DC only. Students at SAIS Europe may enroll in novice and intermediate levels of Chinese at the Confucius Institute of the University of Bologna.
**Taught at SAIS Europe only.
English is the medium of instruction at Johns Hopkins SAIS. All non-native English speakers must take an English language exam when they enter Johns Hopkins SAIS to determine whether they need further training to succeed in their studies. Those who do not pass will be required to take English language courses until they reach the minimum level required or until they pass the English proficiency exam.   

Johns Hopkins SAIS may accept alternate languages for the proficiency curricular requirement (MAIR and PhD). Students will have the opportunity to request additional languages not taught at the school and if accepted, will need to show formal proof of reaching proficiency. PhD students only need to pass reading proficiency exam to meet their second foreign language graduation requirement.