2022 SAIS Europe Commencement
May 14, 2022
Johns Hopkins University SAIS Europe 2022 Commencement
Saturday May 14th at 11:00 a.m. EDT / 5:00 p.m. CEST
SAIS Europe -  Via B. Andreatta, 3  Bologna, Italy
 
Students at the SAIS Europe campus will celebrate their Commencement on Saturday May 14th, with keynote speaker Michael G. Plummer, SAIS Europe Director and Eni Professor of International Economics. Professor Plummer was asked to speak by the SAIS Europe faculty to celebrate his time here as Director.  This will be his last Commencement in this role and it has become a SAIS Europe tradition to honor the outgoing Director this way. He brings to the event his experience not only as a Professor and Director but also as a SAIS student in Bologna.
 
The event will take place live in Bologna, with SAIS students, faculty and staff and guests of the students graduating from the MAIA, MAGR, MEPP and MIPP. In addition to the keynote address and recognition of the 2022 degree recipients, the event also includes the SAIS Europe awards and a moment to honor the activities of the Student Government Association, with a speech by the SGA president. The event will be in hybrid mode, with international guests watching online.  The ceremony will take place in a large University of Bologna room, across the street from SAIS Europe that is large enough to hold the 2022 class and guests. Following the ceremony there will be an outdoor toast and reception on campus, finally returning to this treasured moment in the SAIS Europe community that has been impossible in the last two years.

If you are a SAIS Europe student or parent and want to attend the event online, please write an email to the Student Life Director: gcalabro@jhu.edu

Commencement Social Wall

---
COMMENCEMENT SPEAKER: PROFESSOR MICHAEL G. PLUMMER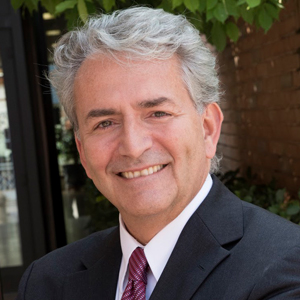 Michael Plummer has been Director of SAIS Europe since 2014 and has been a SAIS Professor of International Economics since 2001 and the Eni Professor of Economics since 2008. Plummer is currently president of the American Committee on Asian Economic Studies (ACAES); he serves as editor in chief of the Journal of Asian Economics and he is a nonresident senior fellow at the East-West Center. Prior to his current roles, he was appointed as head of the Development Division in the Trade and Agriculture Directorate at the Organization for Economic Co-operation and Development in Paris from 2010 to 2012, and he was a tenured associate professor at Brandeis University. Plummer also served as an Asian Development Bank distinguished lecturer and team leader at the Association of Southeast Asian Nations Secretariat for several projects. He led studies on the ASEAN economic community and development of the ASEAN regional bond market; he advised on ASEAN free-trade initiative; he was a lecturer and adviser to the Asian Development Bank; he was a team leader and adviser to the Association of Southeast Asian Nations Secretariat (2001-2003); he was a member of the editorial boards of World Development and the Asian Economic Journal, and he was an international advisory board member of the ASEAN Economic Bulletin. Plummer received a PhD in economics from Michigan State University.

THE SAIS EUROPE AWARDS
Johns Hopkins Alumni Association Excellence in Teaching Award
Since 1992, the Johns Hopkins Alumni Association has annually honored faculty throughout the university who excel in the art of teaching. At each of the Hopkins schools, the Award can be given to one or more professors and students are involved in the nomination and selection process. Every year students vote for an adjunct faculty member who has represented excellence in teaching at SAIS Europe.

The Grove Haines Prizes
The Grove Haines prizes are named after the Bologna Center founder and long-time Director. Their purpose is to commemorate Grove Haines' commitment to an international graduate-level education in international affairs and to honor the best research produced by SAIS Europe students. The prizes have been awarded for the best MAIA thesis or thesis length independent study project and the best student paper or research project in International Economics, International Policy Areas, and Regions of the World.

Excellence in Gender Research Prize
The Excellence in Gender Research Prize was established by the Global Women Leadership student group of the Bologna Class of 2018 and the Bologna Class of 1975. First awarded in 2019, the Prize recognizes the importance of research into how gender shapes international affairs and policies. The Prize honors the best research paper or article produced by SAIS Europe students which engages a gender perspective to examine international affairs.