SAIS Europe | Pre-Term | FAQ
Find out more about the Pre-Term Program at Johns Hopkins SAIS.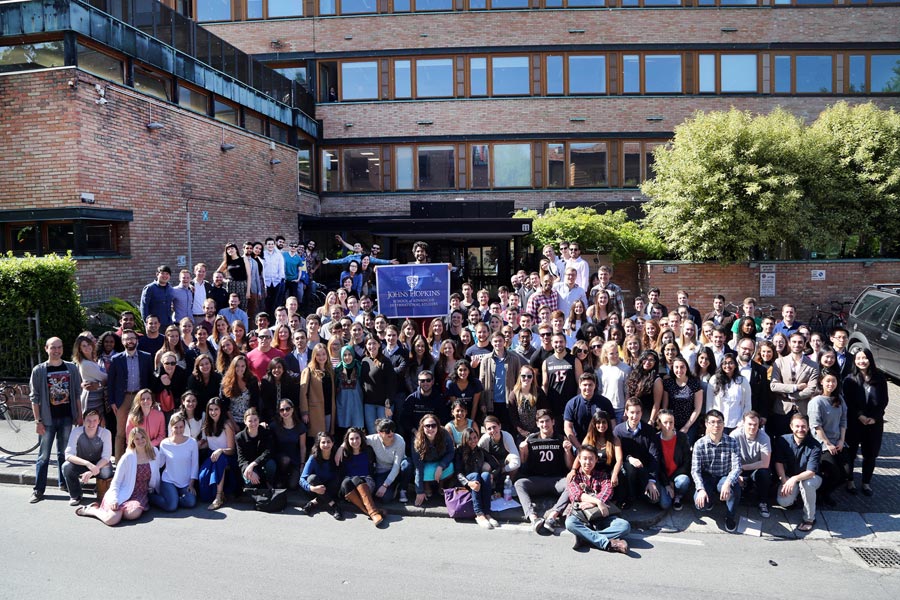 Pre-Term Advanced English may be required for some non-native English-speakers; that information would be in your letter of admission if it applies to you.  Otherwise, Pre-Term is not required but many incoming students choose to attend Pre-Term in Bologna. It is recommended for MAIR students who wish to get a jump-start on the data analytics requirement. 

No. You may take the Online Principles of Economics course that begins in late April/May to satisfy all principles requirements. Alternatively, you may enroll in Principles of Economics coursework at any accredited institution, such as a local or community college or an online program.
Yes. The Online Principles of Economics course is the equivalent of two semesters or one year of Principles of Economics. The Online Principles course covers both Principles of Microeconomics and Principles of Macroeconomics, and prepares you for economics classes during the regular academic year. The Online Principles of Economics also serves to get a feel for the academic work at SAIS, and my also be useful to determine which level of economics to pursue under the new curriculum.
All matriculated students will receive access around mid-May to an online course in Canvas that will provide tutorials, lessons, problem sets and quizzes to assist you in this preparation. All incoming students are required to take the Pre-Calculus course and quiz by August 1.  Students who do not fare well in the online Pre-Calculus quiz are required to attend Prof. Meucci's math review during pre-term.  

Even if you were not required to take Pre-Term English during the summer, that does not mean that you would not benefit  from taking the online course.  It provides training in important writing, listening, and speaking skills that can help you successfully transition to your fall semester course load. Pre-Term English may also be useful in preparing you to take the required English proficiency exam.
Yes, if you started in January, you are welcome to attend Pre-Term.

Pre-Term courses are considered equivalent to the courses offered during the regular academic year. Pre-Term Statistics entails the same number of class hours as during the regular academic year. However, Pre-Term courses are more compressed with less time to study and to do problem sets in between class sessions.
No. Due to overlapping dates you can participate in either Washington DC or SAIS Europe Pre-Term.