Living in Bologna, Italy
The SAIS Europe campus is located in Bologna, Italy, a medium-sized city characterized by both tradition and innovation. The city is an urban environment steeped in arts and culture and is home to the oldest university in Europe and consistently ranks in the top 10 European cities for quality of life. Bologna is the perfect place to experience authentic Italian living in a city known for being welcoming to newcomers.
Campus
The small scale and collegial atmosphere of the school's campus creates an inspiring and collaborative community. When not in class or studying, students may be found having lunch at the on campus café with their professors, planning a quick weekend getaway, or gearing up for a soccer match with counterparts from the University of Bologna.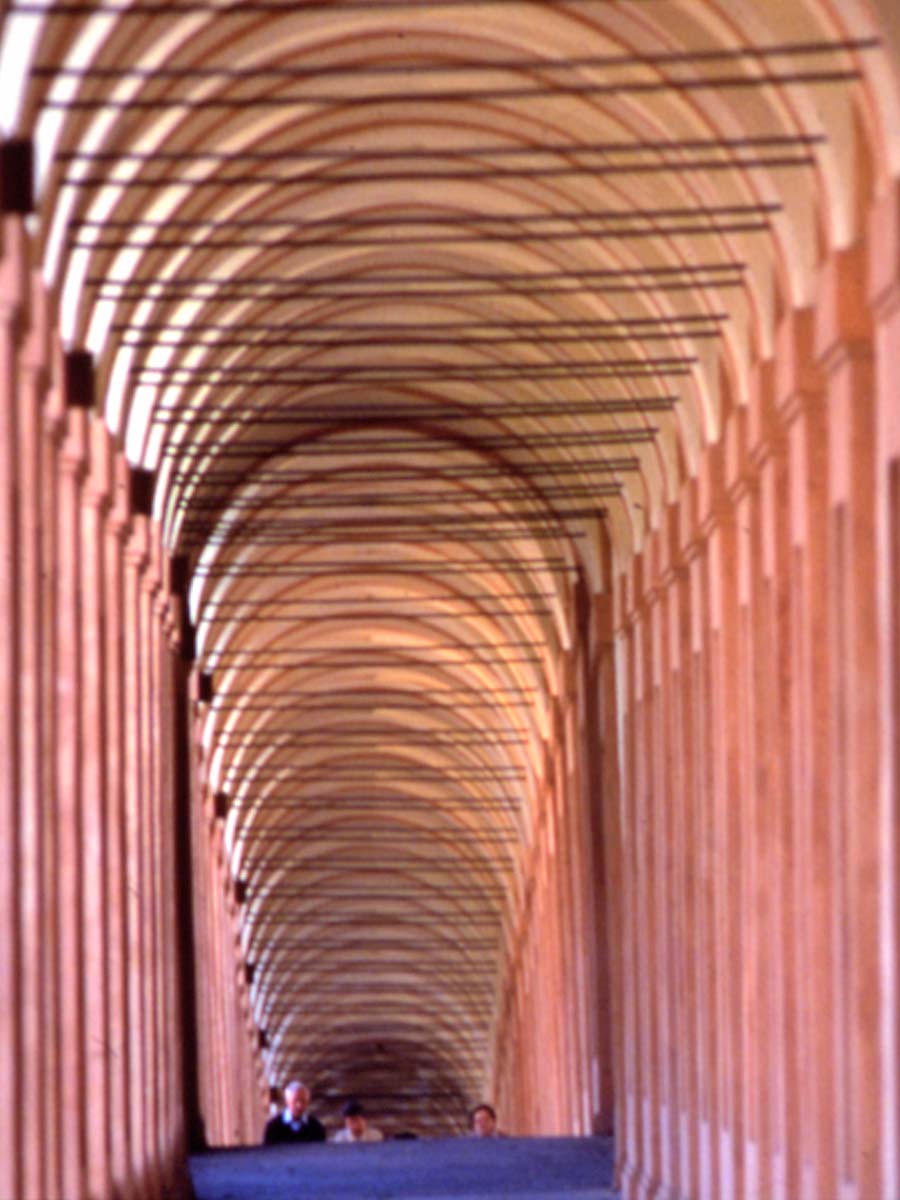 Explore
No matter your idea of fun - culture, cuisine, art, the outdoors - Bologna's diverse array of activities offers something for everyone. The city's tourism office, Welcome Bologna, is a great resource for learning all about this vibrant city.
Learn about the culture, traditions, and craftsmanship of world-renowned Italian delicacies at FICO Eataly World.
Go green and explore one of the city's gorgeous parks.
Hike the uphill portico-covered path to San Luca, the iconic sanctuary on the top of the hill and a symbol of the city.
Housing
Students at SAIS Europe usually live close to campus with roommates. Upon arriving in Bologna, staff can assist with helping you find housing. Students select apartments based on the neighborhood, number of desired roommates, and budget. Pro tip: Students who attend pre-term have historically found a wider selection of housing options.
Visas
Non-EU Citizens: If you are not a citizen of an EU Member State, you must obtain a student visa to study at SAIS Europe. Shortly after being admitted to one of our graduate programs you will receive information regarding the visa application process and next steps.
Admissions professionals in Bologna are available to advise you on the visa process, however, you are responsible for making arrangements and acquiring your own student visa.
Non-EU Citizen Spouse/Child: If your spouse or family will join you during your studies you are strongly encouraged to contact the SAIS Europe Office of Admissions as soon as possible to discuss visa options for family members.
EU Citizens: You will not need a visa to study in Italy if you are a citizen of an EU Member State but you will need a valid EU passport.
Getting Around
Bologna is a very easy city to navigate whether you are walking, biking or taking a bus. The school's location offers a strategic gateway to the rest of Europe and to neighboring regions such as North Africa and the Middle East.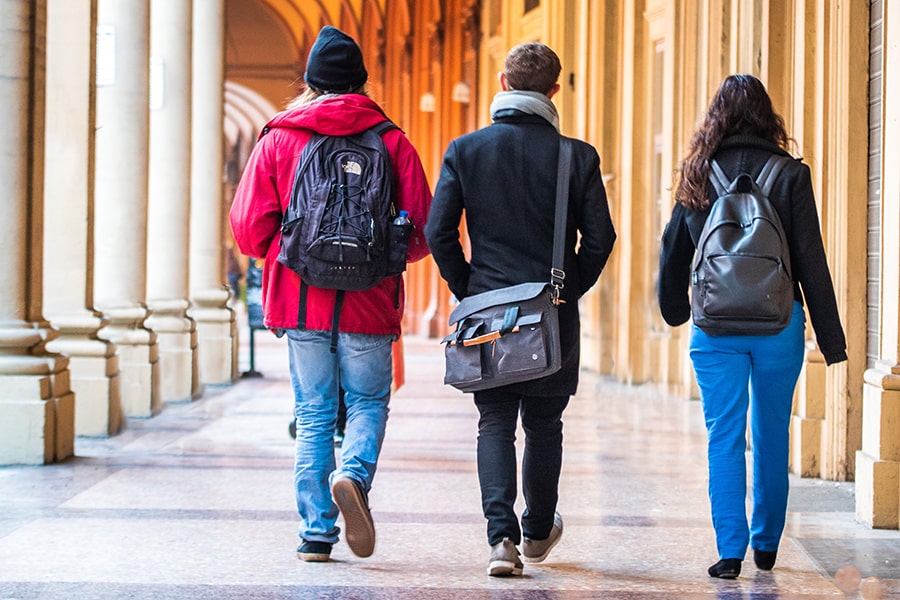 Walk. Bologna is known as a very walkable city. And no matter the weather the city's nearly 40 km of gorgeous porticos will cover you from one destination to the next.
 
Bike. Biking is a very convenient way to get around. The city offers several bike rental companies.
 
Bus & Rail. Bologna has an efficient bus system that connects the city center to the train station. High speed trains offer a great way to get you from Bologna to Florence (30 minutes), to Milan (1 hour), and to Rome (2 hours).
 
Air. The G. Marconi International Airport (BLQ) is the third largest in Italy, 20 minutes from campus, and offers low-cost flights to dozens of destinations. There is a direct flight from PHL to BLQ (the only direct flight to the US).
 
Car. There is no need for a car if living near Bologna's city center. Parking can be difficult to find and the area is closed to privately-owned cars for much of the day.
Campus Life
The SAIS Europe team is prepared to address questions ranging from housing, financial aid, and health insurance to how to get involved with student life on campus.
Pre-Term & Welcome Week
More than 80 percent of incoming students arrive in Bologna a month before the start of the fall semester to attend pre-term. Just before the start of the fall semester, SAIS Europe hosts "Welcome Week" to help you acclimate to your new life as a graduate student. Signature events such as the Director's Welcome Dinner and Faculty Debate help to introduce you to faculty, staff, and fellow classmates.