Experiential Learning
Through study treks, practicum projects, staff rides, career treks, and internships, you will gain practical, hands-on experience.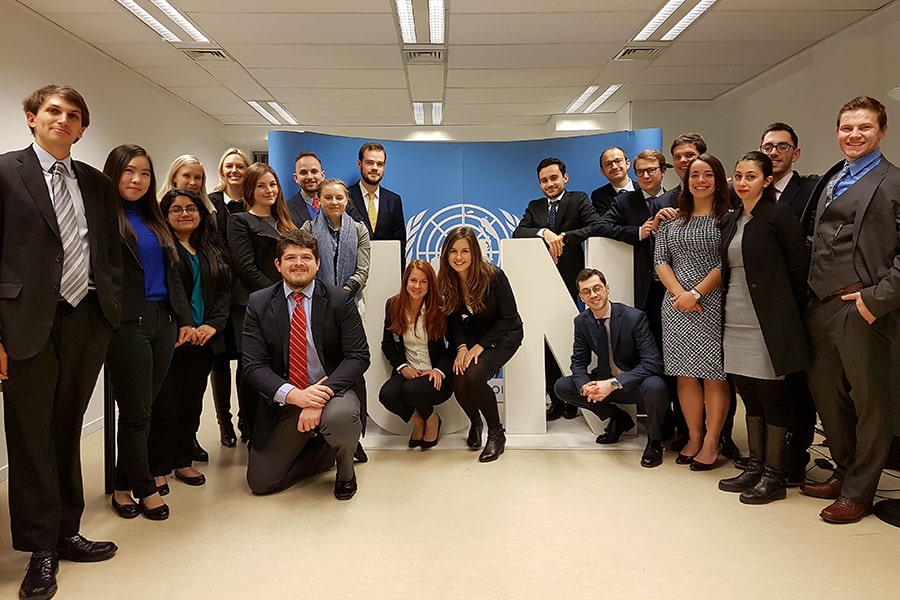 Practicum
Practicum projects provide students with extensive, in-depth experience consulting for client organizations working to address real-world challenges.
Staff Rides
During a staff ride, students gain lessons in strategy, leadership, and decision-making by visiting a historic battle site and reenacting key moments. Each year, at least one staff ride occurs outside of the United States and recent staff rides have taken place in France, South Korea, Scotland, Italy, and Poland.
Career Treks
Through company visits and alumni networking receptions students gain an insider's perspective on working in different sectors. The school hosts career treks around the world to help students learn about career paths in asset management, consulting, energy and environment, finance, international development, nonprofits, multilateral organizations, political risk, think tanks, and more.
Study Treks
Each year more than two dozen study treks are organized by academic programs, providing valuable opportunities to conduct field research, engage with partner organizations, and gain new perspectives on major global issues. Recent study treks have taken students to Puerto Rico, Cambodia, and Uganda.
Internships
The school's global career counselors and academic programs have a track record for connecting talented students with alumni and organizations to secure rewarding internship opportunities.
Approximately 75% of students in the Master of Arts program augment their studies with an internship during the summer between their first and second years to gain practical, hands-on experience. Nearly half of the second-year class seeks exciting part-time internships in the final year of their studies.