Diversity and Inclusion
Johns Hopkins University and the School of Advanced International Studies (SAIS) are deeply committed to the dignity and equality of all persons—inclusive of race, ethnicity, national origin, gender, gender identity or expression, sexual orientation, age, social class, physical ability, religion, military status, or political beliefs.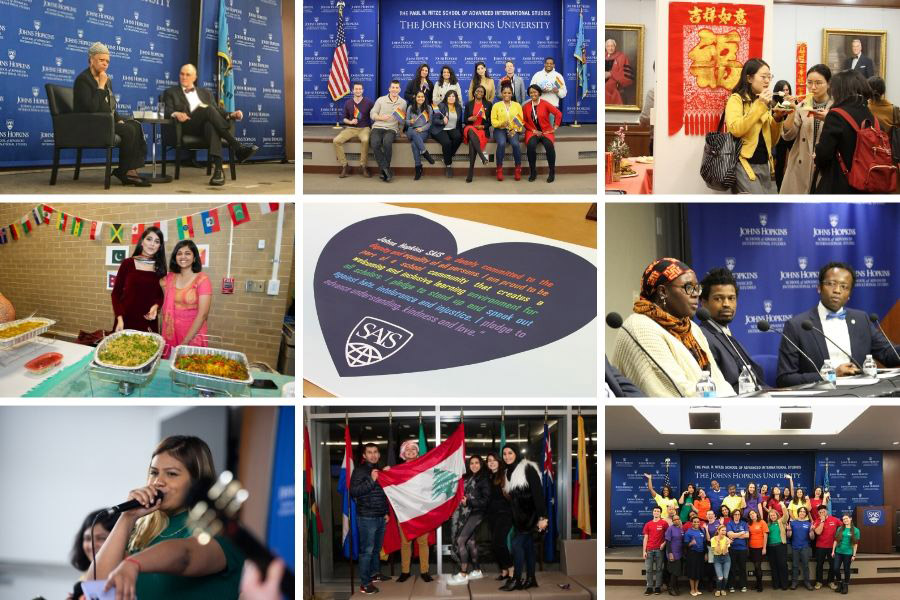 By delivering thought-provoking programming in collaboration with the school's Diversity Council and Student Diversity Coalition, elevating new perspectives on campus, and employing recruitment strategies aimed at increasing the diversity of faculty, staff, and students, Johns Hopkins SAIS aims to cultivate a community where everyone feels welcome and valued.

Fostering an environment of respect and inclusion is central to the mission of the school and its commitment to celebrating the diverse backgrounds, experiences, and lifestyles of its students, faculty, and staff.
To learn more about the university's ongoing commitment to diversity and inclusion, visit the Roadmap on Diversity and Inclusion webpage.
Crowell Committee
This committee is named in honor of the late George Crowell, a beloved administrator at Johns Hopkins SAIS. The committee is comprised of stakeholders from across the school and is charged with making recommendations to improve our diversity, equity and inclusion efforts. Learn more about the Crowell committee.

Recent Programming
SNF Agora Conversations: Protest, Activism, and Organizing
A Conversation with Secretary Condoleezza Rice
U.S. Diplomacy & Women's Leadership in the MENA Region
The African Diaspora: A Key to African Development
A Discussion in Honor of Veterans Day
International Dinner
Launching the Condoleezza Rice Women Who Inspire Lecture Series
The Black Pacific: Oceania and Black Internationalism
Black History Month
Emergence Sea: The Identities of Black American Descendants of Slaves
Celebrating the Lunar New Year
Engaging Underrepresented Alumni
Before the Age of Prejudice
Global Empowerment of Women
Diversity in the U.S. Military and the Contributions of the Sikh-American Community
Discourse for Diplomats
The Women of Color Advancing Peace and National Security