Expanding My Academic Breadth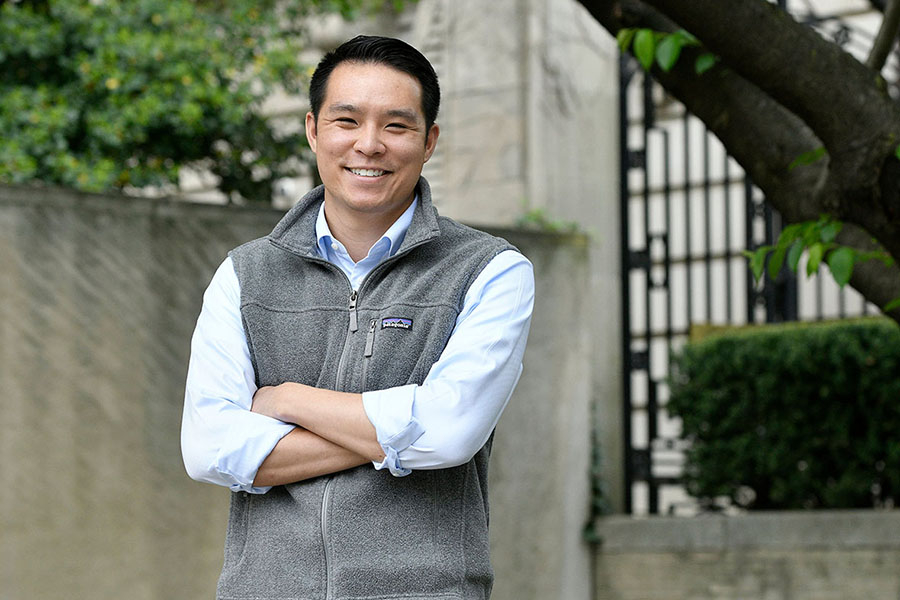 Andrew Ho
Strategic Studies
Johns Hopkins SAIS MA/Tuck School of Business at Dartmouth MBA '21

Andrew applied to Johns Hopkins SAIS for its academic reputation and advantageous location in Washington DC. Based on the career outcomes of his former college roommates who had attended the school, Andrew was confident that Johns Hopkins SAIS would provide the skills and opportunities to pivot toward his next career. 

Prior to attending the school, Andrew was an Army officer in the 82nd Airborne Division based in Fort Bragg, North Carolina. In addition to being a platoon leader and a company executive officer, he was deployed to Kandahar, Afghanistan for six months where he advised the Afghan National Police on logistics and supply chain management. His experiences in Afghanistan were transformative for better understanding the relationship between effective governance, economic development, and international security.

While studying at Johns Hopkins SAIS, Andrew served as an elected representative with the Student Government Association (SGA), was a teaching assistant for an economics course, and interned with the US Department of the Treasury's Office of Terrorist Financing and Financial Crimes (TFFC).

Andrew has been impressed with both the diversity of the student community and the employers that recruit on campus. He believes that the experiences shared among the students and the faculty create an engaging and dynamic learning experience. 

Through his degrees at Johns Hopkins SAIS and Dartmouth Andrew hopes to eventually pursue a career focused on enhancing global security and economic sustainability by driving public-private partnerships.